The Safe Child Handbook: How to Protect Your Family and Cope with Anxiety in a Threat-Filled World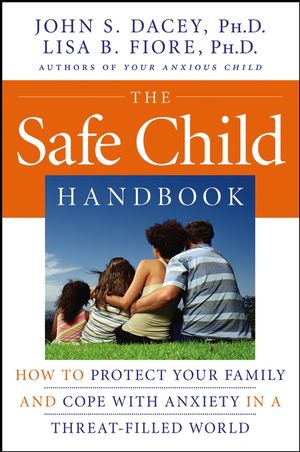 The Safe Child Handbook: How to Protect Your Family and Cope with Anxiety in a Threat-Filled World
ISBN: 978-0-787-98710-7
Sep 2006, Jossey-Bass
240 pages
Product not available for purchase
Description
The Safe Child Handbook is a practical guide for protecting your family in a way that reduces the stress that can so often sabotage such well-intentioned efforts. Step-by-step, the book shows how to prepare and protect your family from realistic threats and, at the same time, alleviate fearfulness and anxiety in you and your children.  The Safe Child Handbook outlines the top eight threats to children and parents—weather emergencies, kidnapping, terrorism, inappropriate media influence, drug and alcohol abuse, child abuse, school violence, and home safety—and shows how to be ready to face the most drastic situations with confidence. The Safe Child Handbook is filled with practical advice, activities for children, and techniques that will empower your whole family.
Acknowledgments.
1. "Doing Too Much Is as Risky as Doing Too Little."
Part One: Ensuring Your Child's Safety.
2. Weather Emergencies: "What's Going On with Mother Nature?"
3. Kidnapping: "Don't Go Anywhere Without Me!"
4. Terrorism: "How Are We Supposed to Know What to Do?"
5. Inappropriate Media Influence: "Why Do They Keep Showing That Same Awful Scene?"
6. Drug and Alcohol Abuse: "Do You Want to Wind Up in the Gutter?"
7. Child Abuse: "Whom Can You Trust These Days?"
8. School Violence: "You Won't Put My Son by the Windows, Will You?"
9. Making Your House Safe: "Where Are the Dangerous Places?"
Part Two: Ensuring Your Family's Serenity.
10. How Can Your Children Cope with Their Fears?
11. How Can You Cope with Your Own and Your Family's Fears?
Appendix: Lists of Internet Sites, by Type of Threat.
References and Further Reading.
About the Authors.
Index.