The Science Quest: Using Inquiry/Discovery to Enhance Student Learning, Grades 7-12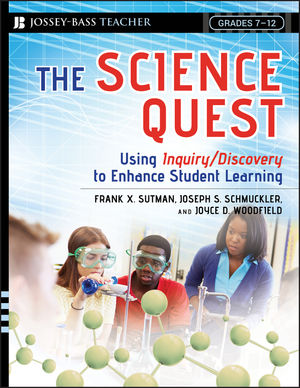 The Science Quest: Using Inquiry/Discovery to Enhance Student Learning, Grades 7-12
ISBN: 978-0-787-98586-8
Feb 2008, Jossey-Bass
224 pages
Description
The Science Quest introduces the Inquiry/Discovery instructional framework, an innovative method for captivating students? interest in science, for building their skills in scientific thinking, and for dramatically enriching their understanding of scientific content and concepts. For teachers curious how to implement ?inquiry? learning as called for in the National Science Education Standards, this book provides detailed and practical guidance. It shows teachers how to transform ordinary lessons in ways that 1) encourage students to take initiative in posing scientific ?inquiry? questions; and 2) enable students to independently ?discover? answers to their questions by engaging in investigative practices and critically evaluating the findings. Inquiry/Discovery practices can be introduced in stages, starting with simple activities and gradually increasing the levels of challenge.

The Science Quest includes everything a teacher needs to bring successful instruction, including:
Extensive lesson planning and assessment tools
Suggestions on working with students in teams
Scores of sample lessons from varied disciplines
Buy Both and Save 25%!
Original Price:$64.90
Purchased together:$48.68
save $16.22
Cannot be combined with any other offers.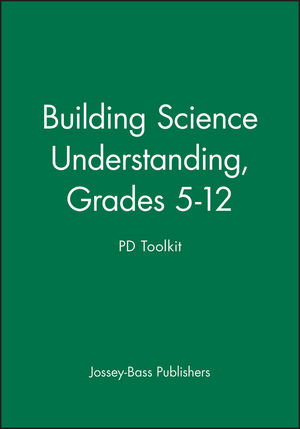 Purchased Together:$111.13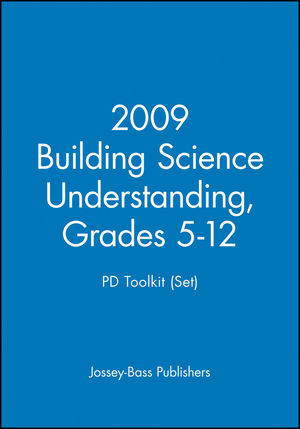 Purchased Together:$88.06
Preface.
About the Authors.
The Contibutors.
1. Rethinking How Science Is Taught.
Critical Thinking and Inquiry.
Understanding Student Inquiry/Discovery.
Teaching Strategies for Inquiry/Discovery Learning.
2. Linking Inquiry/Discovery and Content Learning.
The Importance of Hands-On Activities.
Establishing Learning Goals.
Necessary Classroom Tools and Resources.
A Sample Lesson: Study of Archimedes' Principle.
Instruction Supporting Inquiry/Discovery Lessons.
Assessment in Inquiry/Discovery Lessons.
Summary.
3. Introducing and Planning Inquiry/Discovery Lessons.
Building "Rigor" into Science Learning.
Understanding Levels of Student Responsibility: The "Instructional Matrix".
The Instructional Matrix in Planning Science Lessons.
Designing Inquiry/Discovery Lesson Sequences.
Structuring Lessons to Best Meet the Potential of Students.
Summary.
4. Inquiry/Discovery Lessons for Middle School.
Lesson I: Astronomy (Measuring Distances).
Lesson 2: Study of Mass, Volume, and Density.
Lesson 3: Energy Conservation.
Summary.
5. Inquiry/Discovery Lessons for High School.
Lesson 1: Energy, Work, and Power (Physics).
Lesson 2: Study of Cell Sizes: A Simulation (Biology).
Lesson 3: Effects of Chemicals on Metabolism (Biology and Chemistry).
Lesson 4: Study of Hydrogen, Oxygen, and Water (Chemistry).
Lesson 5: Study of Oxidation and Reduction (Chemistry/Geology).
Summary.
6. Supportive Instruction in Language and Team Building.
The Scope of Inquiry/Discovery
Implementing Higher-Order Student Questioning.
Working with Students in Teams.
Supportive Strategies for Students with Special Needs.
Service Learning as an Incentive for Inquiry/Discovery.
Integrating Language Arts and Science: Another Look.
Summary.
7. Assessment of Inquiry/Discovery and Content Learning.
Assessment Goals in Inquiry/Discovery Instruction.
Approaches to Assessment.
The Teacher's Shifting Roles in Inquiry/Discovery Assessment.
A Balance of Assessment Practices.
Summary.
8. Managing Inquiry/Discovery in the Classroom.
Homework.
Classroom Management.
Classroom Laboratory Essentials.
Putting It All Together.
9. Looking to the Future: The Globalization Challenge.
Support for Dedicated Teachers of Science.
Concluding Thought
Appendix A: Selected Classroom Resources.
Appendix B: Writing Tools.
Appendix C: Assessment Tools.
References.
Index.
Features instructional model developed by the Center for Science Laboratory Studies at Temple University.
Backed by NSF-funded research and tested in real-world classrooms.
Provides guidance in planning lessons and in introducing inquiry processes to students based on their level of proficiency
Features numerous examples of model inquiry lessons from across the science disciplines.
Includes extensive instructional tools and resource materials.
Offers guidance for school leaders in supporting inquiry-based classrooms.