The Secret Code of Japanese Candlesticks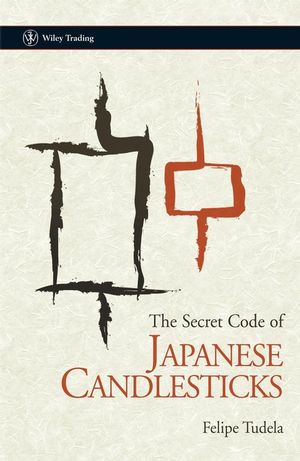 The Secret Code of Japanese Candlesticks
ISBN: 978-0-470-99610-2 May 2008 212 Pages
Description
A simple guide for using Japanese candlesticks correctly, and profitably

Candlesticks have gotten a lot of attention lately, but few traders truly know how to use them wisely and profitably. Without the proper context, candlestick charting won't work. In this book, technical analysis expert Felipe Tudela shares candlestick creator Sokyu Honma's Great Market Cycle theory. With the Great Market Cycle, candlesticks reveal their powerful and simple logic and give traders the insight and context they need to use them successfully. Using these insights, readers will be able to trade each market phase in accordance with his or her own personal strategy.

Felipe Tudela (Paris, France) is a researcher and specialist in technical analysis, as well as President of the Center of Financial Research in Paris.
Acknowledgements.
Introduction.
1. The Truth about Japanese Candlesticks.
2. The Spirit of Sokyu Honma's Method: The Master and the Disciple.
3. The Samni No Den of the Market: The Subjective Part of the Method.
4. The Five Sakata Methods: The Objective Part of the Method.
5. Trading with Sokyu Honma's Method.
6. Japanese Candlesticks: A Precision Tool Within the Market's Great Cycle.
7. Algorithm in Tabular Format for the Five Sakata Methods Within Sokyu Honma's Great Cycle.
8. Thirty-seven Applications Involving Indexes, Stocks, and Futures.
9. Back to the Samni No den.
10. Learning to Analyze the Markets from a Trader's Viewpoint.
11. Your Magic Talisman.
12. Before Taking a Position...Think!
13. How to Exit a Trade.
14. How to Manage Your Risk.
15. All You Will Ever Need to Know about Stops.
16. Putting It All Together in a Simple but Winning Approach.
17. Trade Now!
18. Some Thoughts about Trading Philosophy.
Conclusion.
Appendix. What Is a Candlestick?
Notes.
Bibliography.
Index.