The Secret Meaning of Money: How to Prevent Financial Problems from Destroying Our Most Intimate Relationships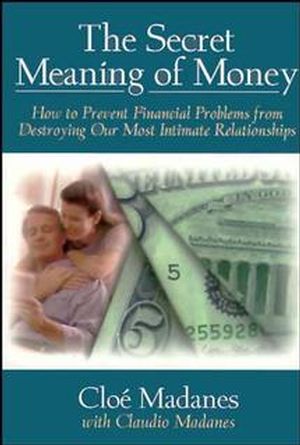 The Secret Meaning of Money: How to Prevent Financial Problems from Destroying Our Most Intimate Relationships
ISBN: 978-0-787-94116-1
Mar 1998, Jossey-Bass
195 pages
Description
Breaks the silence about the power money holds over family life

Internationally known psychologist Cloe Madanes and writer Claudio Madanes present a revolutionary view of the role money plays in families. In dozens of stories, anecdotes, and case histories, they show how family members all use money in covert ways that express desires, struggles for power, and yearning for commitment. To prevent money issues from destroying relationships, the authors present an extraordinary problem-solving technique that uses money to restore and heal family relationships.
1. Introduction: The Challenge of Money.

2. Money and the Young Couple.

3. Money and Our Difficult Parents.

4. What Parents Can Do for Children with Money.

5. Money and the Middle Years.

6. Divorce and the Second Marriage.

7. When Parents Are Impoverished.

8. Problems of a Wealthy Family.

9. Money and the Older Couple.

10. The Positive Use of Money.

11. Money and Irrational Behavior.
"A treasure chest of wisdom about the touchiest and most explosive topic of family life. Pure gold!'' (Frank S. Pittman III, M.D., author of Man Enough: Fathers, Sons and the Search for Masculinity)

"Overspending is a common dysfunction among couples, and the Madanes have some unorthodox but effective possible solutions." (Dallas Morning News)

"Don't let the small size and easy readability of this book fool you. Its message is concentrated: It is possible to have both money and love." (The Psychotherapy Letter)

"Overspending is a common dysfunction among couples, and the Madanes have some unorthodox but effective possible solutions." (Dallas Morning News)