The Secret State: British Internal Security in the Twentieth Century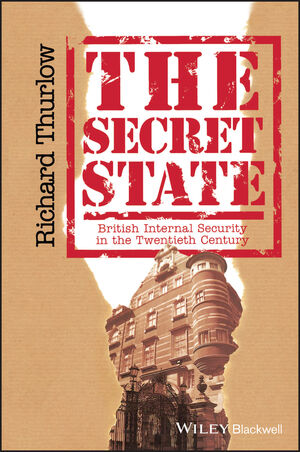 The Secret State: British Internal Security in the Twentieth Century
ISBN: 978-0-631-16066-3
Jan 1995, Wiley-Blackwell
476 pages
Description
This is a history of the secret activities of the British government in response to threats to the nation's well-being and stability during the twentieth century. It is based on intensive and widespread research in private and public archives and on documents many of which have only recently come to light or been made available.

The dangers perceived by the state have been manifold and various, coming from within and from abroad. Anarchists, fascists, socialists, communists, the IRA, trades-unionists and animal activists as well as spies, terrorists and saboteurs have been the subject of undercover investigation, along with almost every large-scale movement from suffragettes to campaigners for peace and nuclear disarmament. The author describes the methods and people employed, and the mixed nature of their results.

The British state has always seen itself as civil and liberal, but as Dr Thurlow shows it has sometimes been far from open. The government has had many weapons at its disposal, from public order acts, censorship, internment and proscription on the one hand, to covert operations, infiltration and manipulation on the other. Yet when examined in the light of new evidence, the activities of the state are fully comprehensible only in terms of those who comprised it. The author shows the tensions among the departments (between MI5, MI6, SIS and the Special Branch, for example), and the crucial part played by individuals whose motives were often far from what the government supposed them to be.

This is an at times disturbing, at others almost comical, but always fascinating account. It throws light on the inmost workings of the state, as well as on the movements and people subject to investigation and action.
Introduction.
1. The Strange Death of Liberal England (1900-1914).
2. The First World War (1914-1918).
3. John Bull's Other Island (1910-1923).
4. Reds in the Bed (1917-1939).
5. The March of the Blackshirts (1923-1939).
6. The Second World War (1939-1945).
7. The Cold War (1945-1989).
8. Pushing and Shoving (1958-1993).
9. The Orange and the Green (1968-1993).
Conclusion.
Index.
"The range of studies is quite breathtaking .... The whole book is a fascinating read, despite Thurlow's liberal politics and the fact that most of the relevant files are still unreleased."
Socialist Review
"An important contribution to our understanding of the relationship between the traditions of individual freedom and the internal security needs of the state in modern Britain." American Historical Review
* A broadranging survey of the political surveillance and state management of political extremism, public order and internal security.
* Examines the tension and differences within the state and examines the role of secrecy and public accountability in government.