The Secret of Writing Options: An Australian Guide to Trading Options for Profit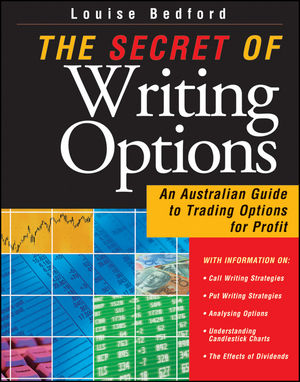 The Secret of Writing Options: An Australian Guide to Trading Options for Profit
ISBN: 978-1-876-62714-0
Feb 2012
176 pages
Description
An introduction to trading options, written by a very successful trader with many years' experience in the market. It focuses on the practical rather than the theoretical and describes, step-by-step, basic strategies for successful trading. The book includes real-life examples of the author? trades. It is invaluable for both novices and more experienced traders.
Foreword by Christopher Tate
Preface - From Corner Office to Home Office
1 Boom or Bust
2 What are Call Options?
3 What are Put Options?
4 The Pricing Puzzle
5 Analytical Excellence
6 Candlestick Secrets
7 Call Writing Strategies
8 Put Writing Strategies
9 Defending Your Turf
10 The Dividend Effect
11 The Options Game
12 A Paperwork Jungle
13 The Emotional Rollercoaster
14 Ready, Set,..... Go
Glossary
Further Reading
Acknowledgments
Index