The Secrets of Exceptional Counselors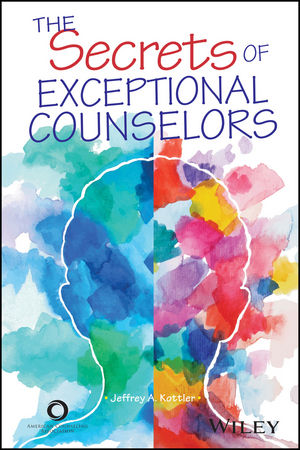 The Secrets of Exceptional Counselors
ISBN: 978-1-119-45737-4
Jul 2017
156 pages
Description
Every profession has trade secrets that are passed on from one generation to the next and counseling is no exception. These cherished lessons based on wide-ranging experiences and passion for the craft are shared by masters with students and colleagues and include fresh ideas, noteworthy interventions, and even little tricks learned over time that increase both professional effectiveness and personal satisfaction.
These unique practices are captured in this entertaining book that collects the wisdom of some of the most accomplished practitioners in the field, those who have been most influential in developing theoretical approaches, clinical innovations, and standards of practice. These master clinicians disclose ingenious methods and practical tips to better serve clients. Discussing techniques that have been mostly kept private until now, they talk about their creative breakthroughs, spiritual transcendences, monumental successes, and their own developmental adjustments over time. They also reveal some of their most unusual cases, disappointing failures, and disturbing deceptions, and share stories about the clients who have changed them.
New practitioners and veterans alike will find innovative ways to remain fresh and engaged with clients. Because of its focus on practical knowledge and useful strategies, this book can be used as a supplemental text in a variety of introductory and advanced courses, or as an inspirational guide for experienced counselors.
*Requests for digital versions from the ACA can be found on wiley.com.
*To request print copies, please visit the ACA website here.
*Reproduction requests for material from books published by ACA should be directed to permissions@counseling.org