The Seeker's Way: Cultivating the Longings of a Spiritual Life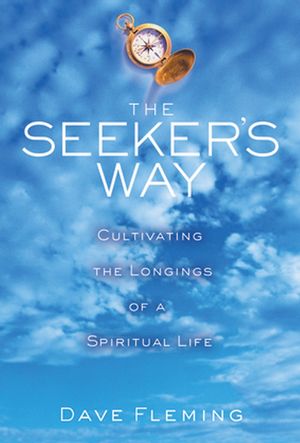 The Seeker's Way: Cultivating the Longings of a Spiritual Life
ISBN: 978-0-787-97099-4
Feb 2005, Jossey-Bass
176 pages
Product not available for purchase
Description
The Seeker's Way brings hope to all who are longing for deeper considerations of what it means to connect with the divine. It serves as a guide to those who want to open themselves more fully to meaning, authenticity, and wholeness. In this book, author, leadership coach, and spiritual seeker Dave Fleming explores six central longings: From reliance on answers to the opening of experience; From activity to meaning; From control to compost; From Shadwo and Illusion to substance and reality; From performance to expression and freedom; From segregation to community

The Seeker's Way explains the practices that will help satisfy each of these very human longings and explores what it means to take a spiritual journey. Using the individual stories of prominent contemporary figures the book provides models of the seeker's way. Their life stories and ideas about the spiritual journey illuminate the many ways that these central longings can be addressed.

 
ACKNOWLEDGMENTS.
I. Introduction.
II. From Answers to Experience: Wayne Teasdale.
III. From Activity to Meaning: Alan Jones.
IV. From Control to Compost: Phil Gulley and Jim Mulholland.
V. From Shadow to Substance: Lauren Winner.
VI. From Performance to Expression: Marcus Borg.
VII. From Segregation to Community: Joan Chittister.
Epilogue: Starting a Seekers' Group.
THE AUTHOR.