The Selected Works of Edward E. Jones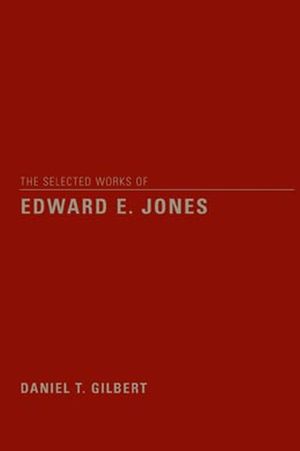 The Selected Works of Edward E. Jones
ISBN: 978-0-471-19226-8 August 2003 464 Pages
Description
Edward E. Jones (1926-1993) was one of the most influential social psychologists of the twentieth century. This volume collects for the first time his most important works, including his seminal papers on the correspondence bias, the actor-observer effect, impression management strategies, and more.
An introduction by Daniel Gilbert, Professor of Psychology at Harvard University, provides a context for understanding Jones' important contributions to social psychology.
This collection is appropriate for supplemental reading in a graduate seminar on social psychology, social cognition, or person perception. It is also the perfect accompaniment to the other two texts in Wiley's social psychology series: Social Beings: A Core Motives to Social Psychology by Dr. Susan Fiske and The Selected Works of R.B. Zajonc by R.B. Zajonc.
Table of contents
* (Articles on the followingtopics)

* DEDICATION /
FORWARD /
NOTES & ACKNOWLEDGEMENTS
* THE PENETRATION OF ACTION
* Inferential Goals
* Attribution Theory
* Social Cognition

* INFERENTIAL ANOMALIES
* Correspondance Bias
* The Actor-Observer Effect
* Order Effects
* Ingroups and Outgroups

* THE ORCHESTRATION OF ACTION
* Strategic Self-Presentation
* Self-Handicapping

* SOCIAL PSYCHOLOGY AS SCIENCE
* BIBLIOGRAPHY OF E. E. JONES
What's New
Collects Edward E. Jones' key works in one convenient volume.
Spans Jones' entire professional career — from his early on inferential goals to later papers on strategic self-presentation and self-handicapping.
Examines such important questions as: How do people use action to infer the enduring dispositions of others? What kind of errors or anomalies might arise from using actions to infer dispositions? How do people structure their own actions to control the inferences that might be drawn about them?
Includes an introduction by Daniel Gilbert, Professor of Psychology at Harvard University.