The Social Psychology of Communication Impairments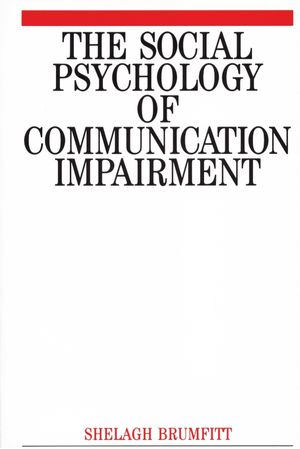 The Social Psychology of Communication Impairments
ISBN: 978-1-861-56095-7 December 1999 120 Pages
Description
The study of communication impairment has, up until now, failed to include the influence of both social and health psychology in its core understanding of the problem. The discipline of neuropsychology has given remarkable insights into language impairments, yet we have little knowledge about what influences the behaviour of people with language impairments. This book is intended to redress the balance, in order to recognise the importance of social behaviour in the complexity of the communication problem, by exploring the aspects of social and health psychology which are relevant to the communicatively impaired speaker and looking at ways in which we can understand their predicament more fully.
Table of contents
Introduction.
Social Psychology and Health Psychology.
Self and identity.
Attitudes.
Life Transitions.
The Family.
Psychology in The Health care Setting.