The Sociology of Medical Science and Technology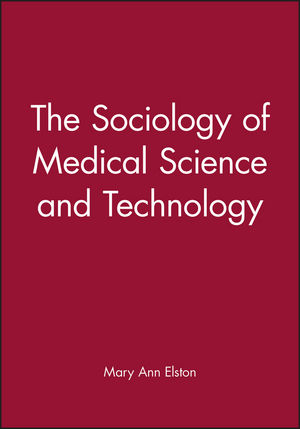 The Sociology of Medical Science and Technology
ISBN: 978-0-631-20447-3
Dec 1997, Wiley-Blackwell
224 pages
Description
Contributors examine the relationship between science and clinical practice; the development, assessment and regulation of health care technologies; and the implications of the 'new genetics'.
1. Assessing the Social Impact of Genetic Biotechnologies: Evan Willis (La Trobe University Australia).
2. The Abortion Pill RU486: A Case of Organizational and Technological Change: Sharon Tabberer (Anglia Polytechnic University).
3. 'Strange Bedfellows' in the Laboratory of the NHS? An Institutional and Methodological Analysis of the new Science of Health Technology Assessment in the United Kingdom: Alex Faulkner (University of Bristol).
4. The Rhetoric of Prediction and Chance in the Research to Clone a Disease Gene: Paul Atkinson, Claire Bachelor and Evelyn Parsons (University of Wales, Cardiff).
5. Knowledge of the Body: Lay and Biomedical Understanding of Musculoskeletal Disorders: Helen Busby, Gareth Williams and Anne Rogers (University of Salford).
6. The Science and Politics of Medicines Regulation: John Abraham (University of Sussex).
7. Medical Pedigrees and the Visual Production of Family Disease in Canadian and Japanese Genetic Counseling Practices: Yoshio Nukaga and Alberto Cambrosio (McGill University, Canada).
8. Vital Comparisons: The Social Construction of Measurement in Health: Mel Bartley (University College, London) and David Blane (Charing Cross and Westminster Medical School, London).
Provides a bridge between the sociology of medicine and the sociology of science and technology
Opens up the 'black box' of medical technologies to sociological scrutiny.