The Stanley Fish Reader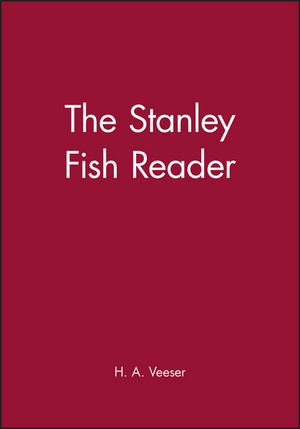 The Stanley Fish Reader
ISBN: 978-0-631-20438-1 January 1999 Wiley-Blackwell 312 Pages
Description
The Stanley Fish Reader assembles for the first time the best work of this brightest intellectual light.
Acknowledgments.
Introduction.
1. Not so much a Teaching as an Intangling: Headnote by Joan S. Bennett.
2. Is There a Text in this Class? Headnote by Gerald Graff.
3. With the Compliments of the Author: Reflections on Austin and Derrida: Headnote by Stephen D. Moore.
4. Consequences: Headnote by Geoffrey Galt Harpham.
5. Rhetoric: Headnote by Stephen Mailloux.
6. There's no Such Thing as Free Speech: Headnote by Judith Butler.
7. The Law Wishes to Have a Formal Existence: Headnote by Judith Roof.
8. The Young and the Restless: Headnote by Jonathan Goldberg.
9. Why Literary Criticism is Like Virtue: Headnote by Rick Perlstein.
10. No Bias, No Merit: The Case Against Blind Submission: Headnote by Amitava Kumar.
11. Anti-Professionalism: Headnote by Bruce Robbins.
Index.
"Should you read
The Stanley Fish Reader
? Absolutely. With care and caring. . . . Read the book."

Jurist
Assembles for the first time the best work of Stanley Fish
Includes essays on Milton, the English Renaissance, law and literature, speech-act theory, Shakespeare amongst others
Also includes headnotes written by specialists in the field.