The Tactics of Change: Doing Therapy Briefly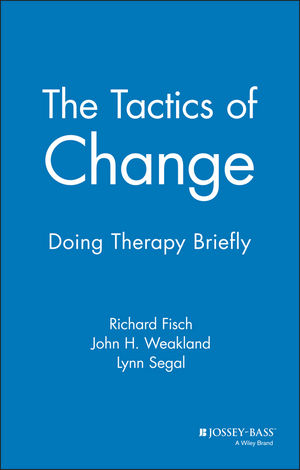 The Tactics of Change: Doing Therapy Briefly
ISBN: 978-0-875-89521-5 May 1982 Jossey-Bass 328 Pages
Description
A best-selling, seminal manual on treating a wide range of clinical problems briefly and effectively. Explores the principles of brief therapy and discusses the basic elements of treatment. Examines common situations in therapy and what therapists can do to initiate change.
Table of contents
1. Practice--and Theory.

2. Therapist Maneuverability.

3. Setting the Stage for Treatment.

4. The Initial Interview.

5. Patient Position.

6. Case Planning.

7. Interventions.

8. Termination of Treatment.

9. Case Study: The Aversive Adolescent.

10. Case Study: The Anxious Violinist.

11. Case Study: The Stroke Victim's Family.

12. Psychotherapy--And Beyond.