The Third Reich: The Essential Readings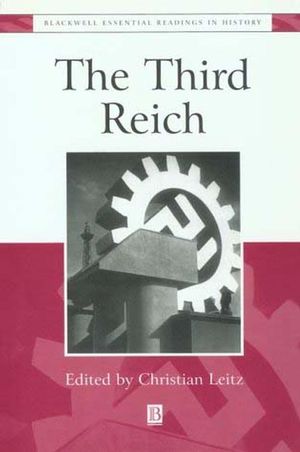 The Third Reich: The Essential Readings
ISBN: 978-0-631-20700-9
Nov 1999, Wiley-Blackwell
320 pages
Description
This book presents a unique collection of some of the most influential recent writing on vital aspects of Nazi Germany.
Acknowledgements.
Glossary.
General Introduction.
1. Rise of the NSDAP.
2. Seizure and Consolidation of Power.
3. Foreign Policy.
4. Economy.
5. Army.
6. Working Class and Volksgemeinschaft (National Community).
7. Police State.
8. Women.
9. Hitler as Dictator.
10. Resistance.
11. Holocaust/Final Solution.
Index.
"The essays are of high quality, written by respected authors, and some are classics." (Times Higher Education Supplement)
* Comprises 12 seminal articles on Nazi Germany.
* Covers all major aspects of the period, including the rise of the Nazi party, social and economic change, Hitler's personality, German public opinion.
* Developed specifically for use with students, to encourage critical study.