The Three Dimensions of Stuttering: Neurology, Behaviour and Emotion, 2nd Edition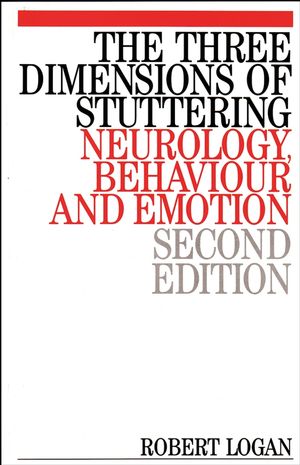 The Three Dimensions of Stuttering: Neurology, Behaviour and Emotion, 2nd Edition
ISBN: 978-1-861-56073-5
Mar 1999
150 pages
Description
Beginning with a history of the neurophysiologic bases of both emotion and stuttering, the text presents a review of historical and current knowledge concerning those areas and structures of the central nervous system contributing to internal emotional responses, external manifestations of those responses, and the interconnections between emotional centres, learning and the initiation and fine motor control of speech.
Preface to the Second Edition.
Acknowledgements.
Introduction.
Chapter 1. Neurophysiological Review.
Chapter 2. Conditioning and Stuttering.
Chapter 3. Neuroimaging Studies of Stuttering.
Chapter 4. Diagnostics.
Chapter 5. Teatment.
Afterword.
Appendix: Connections of the Amygdala.
References.
Index.