The Tokyo Trial and Beyond: Reflections of a Peacemonger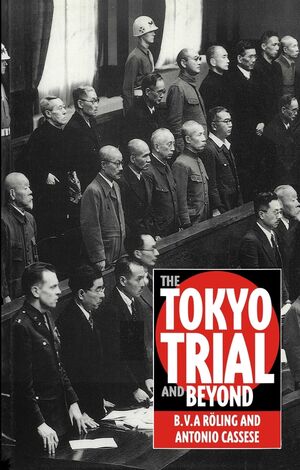 The Tokyo Trial and Beyond: Reflections of a Peacemonger
ISBN: 978-0-745-61485-4
Dec 1994, Polity
200 pages
Description
This book provides a unique insider's view of the International Military Tribunal at the end of the Second World War and reflects on the nature and limits of international law in peacekeeping.
Preface.
Introduction.
1. The Tokyo Trial.
2. Aggression and Other International Crimes.
3. Strategies for Peace.
4. A "Miserable International Law"?.
Index.
'A stunning publication, both for the boldness of conception and for the inherent interest and renewed relevance of the perspective.'
Richard Falk, Princeton University
'Combines the spontaneity of a discussion with a good insight into the subject-matter of the Tokyo Trial. It gives a highly readable account of the trial for those who are interested in international law but lack the time or inclination to consult the twenty two volumes.' Netherlands International Law Review
'It eloquently depicts the original and perceptive insights of Judge Roling concerning the Tokyo trial and is a most valuable contribution to the sparse literature in English on the topic.' The Journal of Asian Studies
* This book has renewed relevance in relation to the war trials in the former Yugoslavia.
* This book has been highly successful in hardback.
* The Tokyo Trial represents one of the most important trials in history.