The Trading Athlete: Winning the Mental Game of Online Trading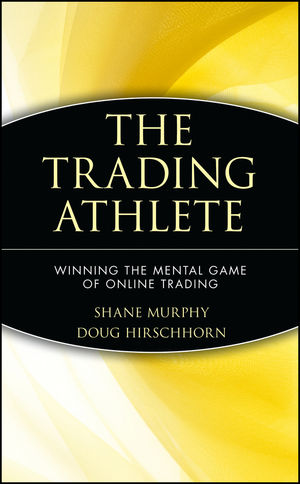 The Trading Athlete: Winning the Mental Game of Online Trading
ISBN: 978-0-471-41870-2
Aug 2001
320 pages
Description
""The best traders in the world know that being mentally prepared is absolutely essential to compete in today's markets. Without a firm understanding of the psychology of trading, even the best stock picker will fail. The Trading Athlete gives specific instruction on how new and seasoned traders can keep themselves at the top of their mental game.""-Tim Bourquin, Cofounder, TraderInterivews.com and The Online Trading Expo

""This book is a great training camp for online traders. Doug and Shane will provide the knowledge and motivation to help you become a successful trader.""-Jonathan Markowitz, Partner, SMW Trading Co., Inc.

Traders, just like athletes, face tremendous pressure, stress, and expectations that would crush the ordinary, unprepared individual. The Trading Athlete utilizes sport psychology strategies to provide you with the knowledge, confidence, and discipline needed to succeed and profit in the sink-or-swim world of online trading.

Using real-world examples of athletes and online traders, this book will help you reach the peak of your online trading performance with in-depth analysis of:
* Building confidence in good times and bad
* Handling losses by examining your methods
* Focusing and maintaining concentration
* Playing the game one trade at a time


Through sport psychology strategies exemplified by John Elway, Arthur Ashe, and other athletes, you will finally begin to trade and survive in the big leagues.
Introduction: The Mental Game of Trading.

The Mental Keys to Becoming a Masterful Online Trading Athlete.

Setting and Achieving Your Goals.

Confidence: The Foundation of Success.

How Winners Handle Losing.

How to Energize, Not Catastrophize, in Pressure Situations.

Trading for Revenge: A Recipe for Disaster.

Recovery from Trading Injuries: Overcoming Fear.

Concentration: Tuning In to Success.

Enjoying the Moment: Playing the Game One Trade at a Time.

Postgame Wrap-Up.

Appendix A: Extra Innings.

Appendix B: Using What You Know.

Appendix C: Scenarios for the Trading Athlete.

About the Authors.

Index.