The Treatment of Stuttering in the Young School Aged Child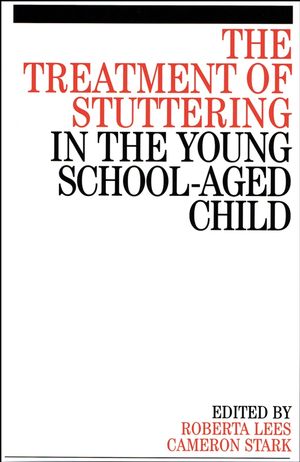 The Treatment of Stuttering in the Young School Aged Child
ISBN: 978-1-861-56486-3
Mar 2005
248 pages
Description
This practical text brings together well-known writers from the UK, USA and Australia. It sets out to discuss the assessment and treatment of the young school aged child who stutters, aged approx. 7 to 12 years. A number of differing treatment approaches for this client group are presented in the one volume.

The contributors, as well as describing their treatment approaches, have considered the theoretical models on which their approaches are based and ways of measuring outcomes, an important topic in an age of evidence based practice. In order to gain a more comprehensive view of the school aged child, one chapter considers epidemiology of stuttering, whilst two chapters address the issue of concomitant problems such as other language problems and ADHD.

This text is written for students and clinicians working with children who stutter. It will also be of interest to researchers.
List of Contributors.
Foreword.
Introduction.
Chapter 1 Epidemiology of stuttering Ashley Craig and Yvonne Tran.
Chapter 2 The assessment of children who stutter Roberta Lees.
Chapter 3 Does it work? Cameron Stark and Roberta Lees.
Chapter 4 Considerations and overview of treatment approaches Roberta Lees.
Chapter 5 Combination treatment for the older child: fluency shaping and speech muscle feedback therapy within a behavioural regimen Ashley Craig. 
Chapter 6 Family-based approach to therapy with primary school children: throwing the ball back Frances Cook and Willie Botterill. 
Chapter 7 Improving communicative functioning with school-aged children who stutter Kenneth Logan.
Chapter 8 Use of an adapted form of the Lidcome programme in conjunction with intensive group therapy Roberta Williams. 
Chapter 9 Stuttering and concomitant problems Nan Bernstein Ratner.
Chapter 10 Treating children who stutter with co-existing learning, behavioural or cognitive challenges E Charles Healy, Robert Reid and Joseph Donaber. 
Chapter 11 Conclusion Cameron Stark and Roberta Lees.
References.
Index
'…a varied and interesting book with chapters by well known people from the UK, the USA and Australia.' (
Speaking Out,
May 2007)
"A comprehensive overview…This text should prove to be a very useful resource to many clinicians and students…" (Signal-Issue 25, Spring 2006)