The UK and The Euro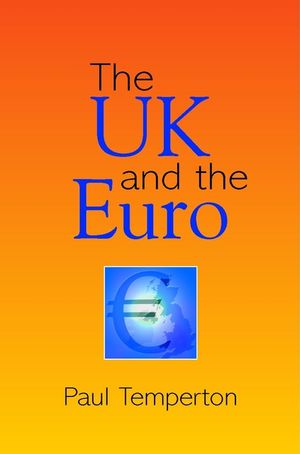 The UK and The Euro
ISBN: 978-0-471-49955-8
May 2001
156 pages
Description
Should the UK adopt the euro? One of the key questions currently facing the country. The answer has implications for the UK, Europe and the world economy. Without using economic jargon, Paul Temperton clearly explains for the general reader the case for and against the UK adopting the euro and what the likely affects of each course of action will be. With the help of cartoons and a clear style that make complex economic ideas understandable, The UK and the Euro details all of the key issues in the controversy, while offering a clear and impartial look at both sides.
Preface.

Acknowledgements.

Introduction.

Sterling: A Brief History.

The Euro: An Even Briefer History.

What will the UK Gain by Joining the Euro?

What will the UK Lose by Joining the Euro?

Does the Euro Pass Mr Brown's Test?

Does the UK Pass the EU's Tests?

What is the 'Right' Exchange Rate?

Are Two Tests Enough?

The Bank of England and the ECB.

The Road Ahead.

The Changeover in the Retail Sector.

Staying Outside.

Is there a Way Out?

Conclusions.

Glossary.

Notes.

Index.
"easy to read and should provide a good reference text" (Accounting Technician, October 2001) 
"…accessible guide to the case for and against the single currency…" (The Sunday Times, 18 May 2003)