The Ultimate Trading Guide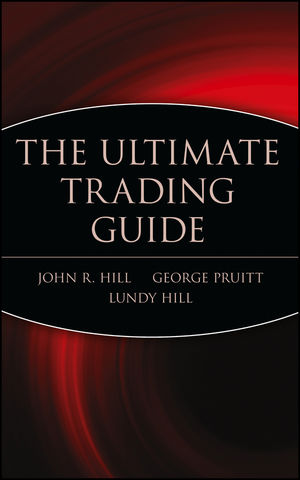 The Ultimate Trading Guide
ISBN: 978-0-471-38135-8
Aug 2000
320 pages
Description
How to Spot Short-Term Trends, Trading Systems That Work, Money Management Techniques, and Patterns for Profit

Become the ultimate trader!

The Ultimate Trading Guide is your chance to get what every trader wants, but few have: the know-how to develop and correctly use a logic-based, reliable, and profitable methodology for successful buying and selling-now. In this complete tutorial, one of today's most respected analysts and his partners provide you with all you need to know to develop an original, computerized system that works for you.

""Can you make money trading the markets with a system? You bet, and this is the book that shows how it's done, based on decades of research and actual trading.""-Larry Williams, Author, Day Trade Futures Online and Long-Term Secrets to Short-Term Trading

""Traders at all levels of experience will find a treasure chest of knowledge and guidance in The Ultimate Trading Guide. Advice from these expert authors, gained over decades of trading, research, and study of markets and systems, is virtually priceless. This book receives my highest recommendation.""-Edward D. Dobson, President, Traders Press, Inc.

""John Hill, George Pruitt, and Lundy Hill are the acknowledged masters in the design and development of mechanical trading systems. So it's no surprise The Ultimate Trading Guide gets my highest recommendation for those interested in the mechanized trading of stocks and futures."" -Gary Smith, Author, How I Trade for a Living

""A well-written and thoroughly enjoyable book. It is filled with refreshingly new ways of looking at the market, combined with valuable perceptions that can only come from John Hill's years of experience and the ability to see the big picture. My congratulations to John for his tenacity in delivering Futures Truth."" -Perry Kaufman, Author, Trading Systems and Methods, President, Strategic Market Systems
The Set-Ups or the Big Picture.

Practical Applications of the Elliott Wave Theory.

Bar Charts and Their Forecasting Ability.

Channel and Trendline Trading.

Swing Trading.

Patterns.

Drummond Geometry and the PLdot: An Introduction to the Fundamentals.

Introduction to Mechanical Trading Systems.

Where to Start.

Historical Testing-A Blessing or a Curse

Money Management.

Turnkey Systems and Portfolios.

Top Ten Systems of All Time.

Bibliography.

Appendix.

Index.