The Uses of Phobia: Essays on Literature and Film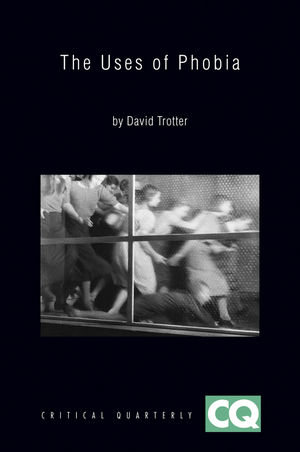 The Uses of Phobia: Essays on Literature and Film
ISBN: 978-1-444-33384-8 June 2010 Wiley-Blackwell 180 Pages
Description
The essays brought together in this book understand phobia not as a pathology, but as a versatile moral, political, and aesthetic resource – and one with a history. They demonstrate that enquiry into strong feelings of aversion has enabled writers and film-makers to say and show things they could not otherwise have said or shown; and in this way to get profoundly and provocatively to grips with the modern condition.
Makes extensive reference to original readings of a wide range of literary texts and films, from the 1850s to the present
Places a strong emphasis on the value phobia has held, in particular, for women activists, writers, and film-makers
Discusses a range of writers and film-makers from Dickens, Thackeray, and George Eliot through Hardy, Joyce, Ford and Woolf; from Jean Renoir through Hitchcock and Truffaut to Margarethe von Trotta and Pedro Almodóvar
Intervention in key debates in cultural theory and cultural history
Table of contents
Introduction.
Chapter 1. Household Clearances in Victorian Fiction.
Chapter 2. The Invention of Agoraphobia.
Chapter 3. Naturalism's Phobic Picturesque.
Chapter 4. Feminist Phobia.
Chapter 5. Modernist Toilette.
Chapter 6. British First World War Combat Fiction.
Chapter 7. Ford against Joyce and Lewis.
Chapter 8. Hitchcock's Modernism.
Chapter 9. Phoning It In.
Chapter 10. Lynne Ramsay's Ratcatcher.
Index.