The Victorians and Ancient Rome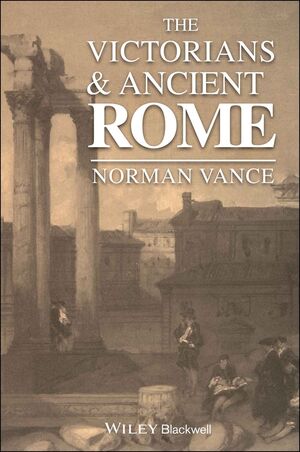 The Victorians and Ancient Rome
ISBN: 978-0-631-18076-0
Apr 1997, Wiley-Blackwell
332 pages
Description
This is the first full-length study of the impact on Victorian Britain of the history and literature of ancient Rome.
Preface.
Note on Translations and Texts.
Part I: Living Rome: Romantics and Revolution: .
1. The Persistence of Rome.
2. Rome and European Revolutions.
3. Rome and the Writing of History.
Part II: Roman Poets in the Nineteenth Century:.
4. Lucretius.
5. Catullus.
6. Virgil.
7. Ovid.
8. Horace.
Part III: Late Victorians and Later Rome:.
9. Fictions of Rome, or, Love, Death and Glory.
10. Rome and Imperial Debate.
11. Decadence, Degeneration and Decline.
Afterword.
Notes and References.
Index.
* Provides the first full length study of the Victorians and Ancient Rome.
* Pursues the Roman theme across a wide range of Victorian culture.
* Covens art, music, politics, religion, archaeology, and science as well as literature and theatre.