The Vygotsky Reader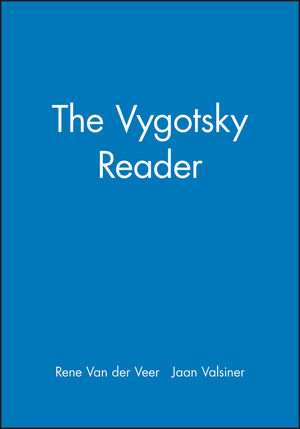 The Vygotsky Reader
ISBN: 978-0-631-18897-1
Jun 1994, Wiley-Blackwell
388 pages
Description
Until quite recently, Vygotsky's work was known only to a small circle of Western psychologists, but he has rapidly emerged as one of the major theorists of the twentieth century. This new volume aims to provide students and scholars alike with a lively introduction to Vygotsky's work based on authoritative translations of the original sources.

The volume covers the various areas in which Vygotsky worked, including education, psychology, paedology, psychiatry and defectology. Papers have been selected to give a representative overview of Vygotsky's multifaceted work during difficult periods. The volume also highlights little-known facets of his work, such as his anti-fascist and pro-socialist writings and provides the reader with a number of pieces that appear in English for the first time.

The editors provide a brief introduction and notes for each translation to facilitate reading and place each piece in its historical context. As the volume requires no preparatory reading it can be used both as an introduction to the key ideas in Vygotsky's work, and as a companion to the theoretical and historical analysis presented in van der Veer and Vlasiner's Understanding Vygotsky.
Preface.
Introduction.
1. Introduction to the Russian translation of Freud's Beyond the pleasure principle: Lev Vygotsky and Alexander Lurina.
2. Principles of social education for deaf and dumb children in Russia: Lev Vygotsky.
3. The methods of reflexological and psychological investigation: Lev Vygotsky.
4. The problem of the cultural behaviour of the child: Alexander Luria.
5. The problem of the cultural development of the child: Lev Vygotsky.
6. Methods for investigating concepts: Leonid Sakharov.
7. Tool and Symbol in child development: Lev Vygotsky and Alexander Luria.
8. The socialist alteration: Lev Vygotsky.
9. The development of thinking and concept formation in adolescence: Lev Vygotsky.
10. Imagination and creativity of the adolescent: Lev Vygotsky.
11. The development of voluntary attention in the child: Aleksej Leont'ev.
12. Thought in schizophrenia: Lev Vygotsky.
13. Fascism in psychoneurology: Lev Vygotsky.
14. The problem of the environment: Lev Vygotsky.
15. The development of academic concepts in school aged children: Lev Vygotsky.
Name Index.
Subject Index.
"Will undoubtedly become a favorite of historians of psychology... We must be thankful to Van der Veer and Valsiner for their superb analytic work." Contemporary Psychology