The World Economy: Global Trade Policy 2009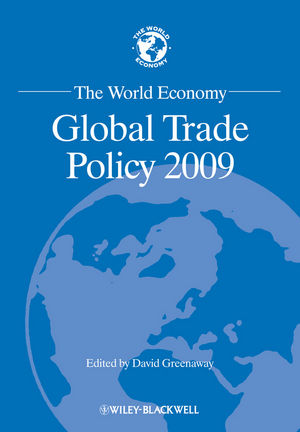 The World Economy: Global Trade Policy 2009
ISBN: 978-1-444-32473-0 August 2010 Wiley-Blackwell 176 Pages
Description
This is the sixteenth volume in an annual series in which leading economists provide a concise and accessible evaluation of major developments in trade and trade policy.
Examines key issues pertinent to the multinational trading system, as well as regional trade arrangements and policy developments at the national level
Provides up-to-date assessments of the World Trade Organization's current Trade Policy Reviews
Analyses trade policy in areas such as Turkey and includes a symposium on China and Africa
Contributors also investigate the growth of agricultural protection in Europe in the 19th and 20th Centuries.
A vital resource for researchers, analysts and policy-advisors interested in trade policy and other open economy issues
Table of contents
Special Feature on Agricultural Protection
 1. The Growth of Agricultural Protection in Europe in the 19th and 20th Centuries    (Johan F.M. Swinnen).
Symposium on China and Africa (Edited by Andrea Goldstein, Nicolas Pinaud and Helmut Reisen with Dorothy McCormick).
2. Introduction (Andrea Goldstein).
3. Angola (Renato Aguilar and Andrea Goldstein).
4. Senegal (Eric Hazard et al).
5. Kenya (Paul Kamau).
6. Ethiopia (Tegegne Gebre-Egziabher).
7. SSA clothing: China (Raphael Kaplinsky and Mike Morris).
Index.