The World Economy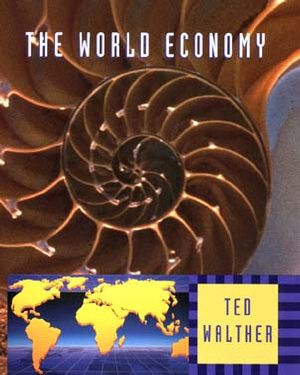 The World Economy
ISBN: 978-0-471-13831-0
Nov 1996
440 pages
Description
Written for readers who want a working understanding of interntional economics, this book uses the market supply/demand and aggregate supply/demand models to establish a framework for analyzing and relating the variables and the economic logic behind events.
Partial table of contents:

FUNDAMENTALS.

Open Economy Microeconomics: An Overview.

The Foreign Exchange Market.

The Balance of Payments.

INTERNATIONAL TRADE.

Trade and the International Division of Labor.

TARIFFS AND COMMERCIAL POLICY.

Tariffs and Quotas.

The Political Economy of Trade Policy.

BALANCE OF PAYMENTS POLICY.

Trade Balance and Income Adjustment.

Exchange Rate Adjustment.

EXCHANGE RATE SYSTEMS, INTERNATIONAL RESERVES, AND ECONOMIC POLICY.

Exchange Rate Systems.

CURRENT ECONOMIC ISSUES.

Economic Integration.

The International Debt Crisis.

Glossary.

Index.