The hERG Cardiac Potassium Channel: Structure, Function and Long QT Syndrome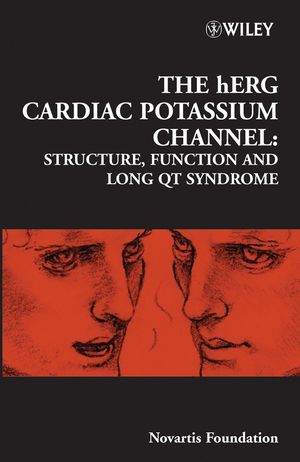 The hERG Cardiac Potassium Channel: Structure, Function and Long QT Syndrome
ISBN: 978-0-470-02141-5 June 2005 308 Pages
Description
This book draws together contributions from basic, pharmaceutical and clinical sciences aimed at a better understanding of the structure and function of hERG and the molecular basis for compound binding. 

It features regulatory authority perspectives on preferred preclinical test systems and includes topics on hERG channel gating, regulation of functional expression, pharmacological properties of hERG/IKr channels, drug-induced long QT syndrome and preclinical evaluation and regulatory recommendations for assessing QT prolongation risks. 

Better understanding of the role of the hERG channel in drug-induced cardiac arrhythmias should ultimately lead to the development of important, new and safer medicines.
Chair's introduction (Michael Sanguinetti).
Gating and assembly of heteromeric hERG1a/1b channels underlying  IKr in the heart (Gail A. Robertson, Eugenia M. C. Jones and Jinling Wang).
Structure-function studies of outer mouth and voltage sensor domain of hERG (Gea-Ny Tseng and H. Robert Guy).
General Discussion I.
Voltage sensor movement in the hERG K+ channel (David R. Piper,Michael C. Sanguinetti and Martin Tristani-Firouzi).
hERG channel trafficking (Eckhard Ficker, Adrienne Dennis,Yuri Kuryshev, Barbara A.Wible and Arthur M. Brown).
Dynamic control of hERG/IKrr by PKA-mediated interactions with 14-3-3 (Anna Kagan and Thomas V. McDonald).
General Discussion II.
Does hERG coassemble with a ß subunit? Evidence for roles of MinK and MiRP1 (Arun Anantharam and Geoffrey W. Abbott).
hERG block, QT liability and sudden cardiac death (Arthur M. Brown).
Structural determinants for high affinity block of hERG potassium channels ( John Mitcheson, Matthew Perry, Phillip Stansfeld,Mike Sanguinetti,Harry Witchel and Jules Hancox).
General Discussion III.
Physicochemical basis for binding and voltage-dependent block of hERG channels by structurally diverse drugs (Michael C. Sanguinetti, Jun Chen, David Fernandez, Kaichiro Kamiya,John Mitcheson and José A. Sanchez-Chapula). 
In silico - modelling pharmacophores and hERG channel models (Maurizio Recanatini, Andrea Cavalli and MatteoMasetti).
The long QT syndrome: a clinical counterpart of HERG mutations (Peter J. Schwartz).
Cellular mechanisms of Torsade de Pointes (Steven Poelzing and David S. Rosenbaum).
Expression and role of HERG channels in cancer cells (Annarosa Arcangeli).
TRIad: foundation for proarrhythmia (triangulation, reverse use dependence and instability) (Luc M. Hondeghem).
Drug-induced QT interval prolongation: regulatory guidance and perspectives on hERG channel studies (Rashmi R. Shah).
Closing remarks (Michael Sanguinetti).
Index of contributors.
Subject index.
"This is a fantastic collection of hERG channel-related papers, with discussion from experts in the field raising questions yet to be answered."  (The Biochemist, 1 December 2012)
"…a useful reference for current literature and developments on the cardiac hERG potassium channel. No other books are currently available on the subject." (
Doody's Health Services
)