Theology: The Basics, 3rd Edition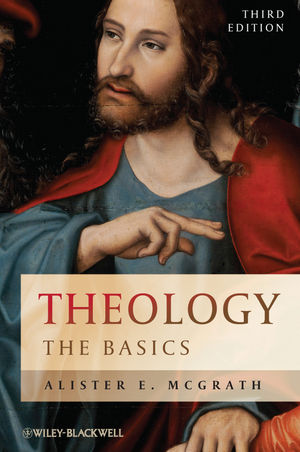 Theology: The Basics, 3rd Edition
ISBN: 978-0-470-65675-4
Sep 2011, Wiley-Blackwell
254 pages
Product not available for purchase
Description
Completely updated and expanded, this third edition from one of the world's leading theologians introduces students to key theological issues, contextualizing them within the bible and the works of seminal theologians. 


Introduces readers to key theological issues such as God, Jesus, the Holy Spirit, faith, creation, salvation, atonement, religious history, and heaven
Thoroughly updated, with the addition of a new chapter on the Holy Spirit
Now includes images and more pedagogical features to engage the reader
Each chapter offers an overview of an important theme, presents relevant biblical passages, and summarizes the contribution of a major theologian
Expands the range of theological positions discussed within the book, especially those of contemporary and feminist theologians
Maintains the user-friendly structure of the previous edition, with the Apostle's Creed as a framework
Concludes with suggestions on how readers can take their study further
Can be used alongside the new edition of Theology: The Basic Readings for a complete overview of the field
Buy Both and Save 25%!
Original Price:$127.90
Purchased together:$95.93
save $31.97
Cannot be combined with any other offers.
Preface.
The Apostles' Creed.
Getting Started.
1 Faith.
2 God.
3 Creation.
4 Jesus.
5 Salvation.
6 Spirit.
7 Trinity.
8 Church.
9 Sacraments.
10 Heaven.
Moving On.
Brief Glossary of Theological Terms.
Details of Theologians Cited.
Index.
"This is an excellent and extremely helpful introduction to Christian theology. Believers of all familiarity with theology will find McGrath's explanations helpful and clarifying. This would be an excellent text for a sunday school or church bible study. I would even include this as a text for an introductory course in theology." (Jacob Sweeney's Blog, 16 December 2011)
"McGrath's approach is creedal and biblical. The chapters are lucid, engaging, and thought-provoking in so far as they serve as gateways into a complex (if not at times convoluted) field of study." (Religious Studies Review)
"The publisher's blurb reports that the first edition was 'an international best seller' …It deserves this success. Students need such a clearly presented, sure-footed account of the theological basics." (Theological Book Review)
Introduces readers to key theological issues such as God, Jesus, the Holy Spirit, faith, creation, salvation, atonement, religious history, and heaven
Thoroughly updated, with the addition of a new chapter on the Holy Spirit
Now includes images and more pedagogical features to engage the reader
Each chapter offers an overview of an important theme, presents relevant biblical passages, and summarizes the contribution of a major theologian
Expands the range of theological positions discussed within the book, especially those of contemporary and feminist theologians
Maintains the user-friendly structure of the previous edition, with the Apostle's Creed as a framework
Concludes with suggestions on how readers can take their study further
Can be used alongside the new edition of Theology: The Basic Readings for a complete overview of the field