Theology and Feminism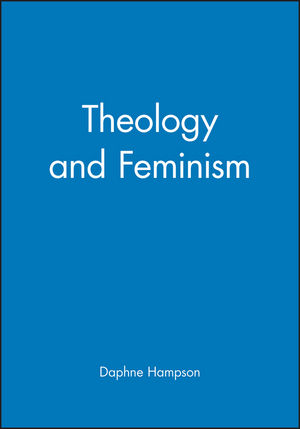 Theology and Feminism
ISBN: 978-0-631-14944-6
Jan 1991, Wiley-Blackwell
204 pages
Description
Feminism represents a radical challenge to Christianity. Having developed its doctrine and its scriptures in a world in which women were considered subordinate, the Christian religion is now confronted with a deeply held ethical belief that women should be treated as equals.

Dr Hampson argues that this ethical challenge confronts the church over the issues of priesthood and ordination, language and imagery, and hermeneutics and theology. In each of these areas, she claims, the Christian religion cannot by definition come to terms with the equality of women. Feminism however suggests new ways to conceive God and reformulate theological ideas for a world in which Christianity is no longer tenable.

Theology and Feminism contains chapters on methodology, Christology, symbolism, anthropology and theology. It is the first book from a post-Christian perspective to grapple with all the major areas of theology. Covering the work of conservative Christian, Christian feminist and radical feminist thinkers in religion, it will be welcomed by those already familiar with the discussion, as well as providing a clear introduction for those who are new to the subject.
Preface.
Acknowledgement.
Introduction.
1. Methodology.
The Nature of Christianity.
The Conservative Response.
Attempts to Bridge.
The Denial of Discontinuity.
A Post-Christian Position.
2. Christology.
The Limits of Christianity.
Patristic Christology.
Feminist Christologies.
Conservative Christologies.
Counterbalances to Christology.
Christ and Feminism.
3. Concretion.
The Concretion of Religion.
Biblical Religion.
The Imaging of God.
The 'Feminine' as Construct.
Appropriating the Past.
Breaking Free.
4. Anthropology. Feminist Anthropology.
Sin.
Salvation.
Creation.
'Angst', Death and Eternal Life.
5. Theology.
The Task of Feminist Theology.
The Christian God.
Renaming God.
The Shape of God.
Perceptivity.
Select Bibliography.
Index.
"A very important and challenging book."
Theology
"Hampson writes with passionate conviction, keen intellect, and an extensive knowledge of Christian theology, past and present." The Ecumenical Review"It will be an invaluable tool for all those concerned with women's issues inside and outside the Christian churches, posing hard questions to radicals and conservatives alike. Essential reading, whether or not you agree with the conclusions." Rowan Williams, Archbishop of Canterbury

"A brilliant reflection on religion by one of Europe's finest feminist theologians ... Her powerful analysis should both inspire and challenge all those who think seriously about religion." Naomi Goldenberg, University of Ottawa

"A thoughtful, well balanced examination of the thoroughly sexist character of Christianity. A fine book." Gordon Kaufman, Mallinckrodt Professor of Divinity Emiterus, Harvard University
The first book to be written explicitly from a post-Christian position
Proposes a new conception of religion and worship
Clear and introductory
Very newsworthy and potentially controversial.