Theories and Narratives: Reflections on the Philosophy on History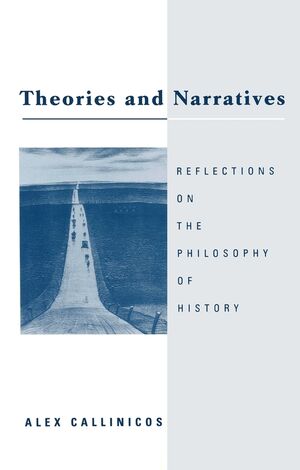 Theories and Narratives: Reflections on the Philosophy on History
ISBN: 978-0-745-61201-0
Mar 1995, Polity
264 pages
Description
In this book Callinicos explores the relationship between social theory and historical writing drawing on a wide range of theories and theorists in an attempt to establish the contribution that theory can make to understanding the past.
Introduction.
Part 1. Sympathy for the Devil?.
Francis Fukuyama and the End of History.
1.1. Fukuyama and the Left.
1.2. Kojeve: From Hegel to Stalin.
1.3. Fukuyama: From Spengler to Reagan.
1.4. History and Reason.
Part 2. History as Narrative.
2.1. The Claims of Narrative.
2.2. The Specificity of Modern Historical Discourse.
2.3. Facing the Facts.
2.4. Theory and Interpretation.
Part 3. History as Theory.
3.1. What is a Theory of History?.
3.2. Marx or Weber?.
3.3. Capitalism and Abstraction.
Part 4. History as Progress.
4.1. Meaning in History.
4.2. The Dialectics of Progress.
4.3. The Rise of the West.
4.4. Identity and Emancipation.
Conclusion.
Notes.
Index.
'Callinicos's well read both in recent philosophy of history and in recent postmodern theory, and engages with both of these in a clear and interesting way.'
Australian Journal of Philosophy
'An outstanding piece of committed scholarship, impressive in its intellectual scope, rational argumentation and clarity of exposition.' Radical Philosophy
'Few social and political theorists in recent years can match the combination of quality and quantity in the writings of Alex Callinicos. This book offers incisive and lucid discussions in his best manner of the views on history of a range of contemporary thinkers from Francis Fukuyama to Hayden White and Robert Brenner.' Political Studies
Callinicos is widely read and his books always sell well
The book presents a wide range of theories and theorists - including Fukuyama, White, Mann and Brenner
It attempts to define the scope and range of an acceptable theory on history
Makes connections between theoretical issues and historical problems (e. g. Stalinism and the Holocaust).