Theories of Development: Capitalism, Colonialism and Dependency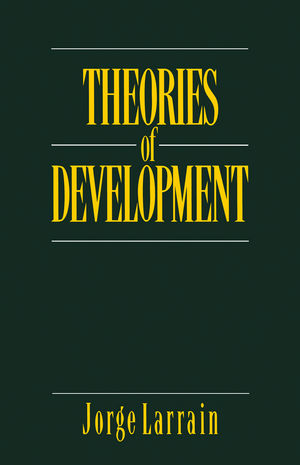 Theories of Development: Capitalism, Colonialism and Dependency
ISBN: 978-0-745-66747-8
May 2013, Polity
264 pages
Description
This is a new introductory text providing an up-to-date account of leading theories of development. The book includes a discussion of classical accounts of development, particularly that of Marx, but also considers current debates on the issue. Theories of imperialism, neo-imperialism, dependency, world systems theory and other conceptions are all given full and balanced consideration. A feature of the work is the connections drawn between theoretical interpretation and empirical application: in this respect, the author concentrates particularly upon drawing materials from the Latin American experiences.

Readable, accurate and incisive, the book also provides an original standpoint upon problems of development. It will be of interest to students and professionals in sociology, political sciences and anthropology.
Preface and Acknowledgements.
Introduction.
1. Early Capitalism:.
Classical Political Economy and Marx.
2. The Expansion of Capitalism:.
Colonialism and Imperialism.
3. Late Capitalism:.
Modernization and the Economic Commission for Latin America.
4. Dependency, Unequal Exchange and Underdevelopment.
5. Dependency, Industrialization and Development.
6. Latin American Dependency and Historical Materialism: A Theoretical Challenge.
'A critical survey.'
International Development Abstracts
'...[a] cogent and incisive introduction to certain key traditions ... a valuable addition to the existing textbooks on the subject.' Sociology
'This is just the kind of stimulating, thought-provoking and informed book which will be most useful to both teachers and students.' Tom Bottomore
Provides an up-to-date account of leading theories of development
The author connects theoretical interpretation with empirical application (deriving from his extensive studies of Latin America)
The book is very readable, wide-ranging and incisive.