Theories of the State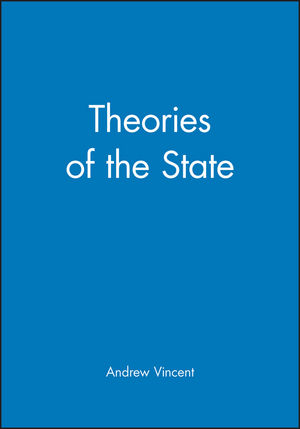 Theories of the State
ISBN: 978-0-631-14729-9 January 1991 Wiley-Blackwell 260 Pages
Description
The idea of the State is crucial to our understanding of 20th century political thought and practice, and there are now signs of a growing awareness of the interest and intrinsic importance of the State in political theory, international politics and jurisprudence. This book provides an overview of certain key problems and theories of the State, presenting them in a structured and systematic manner, and in doing so it aims to make the ideas and value of the State more comprehensible to the student of politics.
An introductory discussion on the nature of the State is followed by chapters devoted to particular theories: the absolutist, constitutional, ethical, class and pluralist, with the aim of analysing, elucidating and criticizing each. Finally, the discussion turns to the question 'Is a theory of the State necessary?'
Reviews
"The best and most provocative essays by anthropologists on politics, power, colonialism, nationalism, and globalization. This volume showcases the strengths of anthropological analysis: bringing detailed ethnographic and historical analysis to the understanding of the most pressing issues that contemporary societies face."
Louise Lamphere, University of New Mexico
"Joan Vincent has a rare grasp of anthopology´s past and vision of its future. The 21st-century renewal of political anthropology will be excellently served by her thoughtful assemblage of foundational texts, modern classics, recent achievements and current controversies." Ulf Hannerz, Stockholm University

"In this incomparable volume, Joan Vincent has brilliantly compiled the key texts in the anthropological study of politics. Suitable as a textbook for the beginning student and as a reference work for the professional academic, it will appeal to scholars in many different disciplines. Not only does this volume provide readers with a genealogy of an anthropological approach to politics, it introduces or reacquaints them with some of its most important contemporary contributors." Akhil Gupta, Stanford University