Theorizing Childhood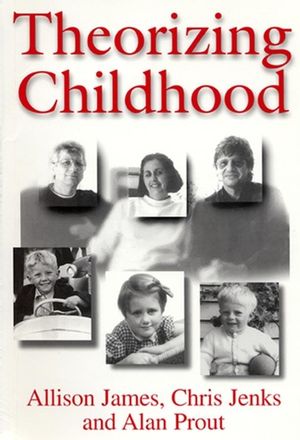 Theorizing Childhood
ISBN: 978-0-745-61565-3 February 1998 Polity 256 Pages
Description
In recent years there has been a rapid growth of interest in the sociological study of childhood. This new book draws together the major developments in the field. In particular, the book discusses contemporary sociological and anthropological research in order to develop key links between the study of childhood and social theory, exposing its historical, political and cultural dimensions.
Part I: Imagining Childhood.
1. The Presociological Child.
2. The Sociological Child.
Part II: Situating Childhood. .
3. Childhood in Social Space.
4. The Temporality of Childhood.
5. Play as Childhood Culture?.
6. Working Children.
7. One Childhood or Many?.
8. The Body and Childhood.
9. Researching Childhood.
Part III: Theorizing Childhood.
10. Theorizing Childhood.
Notes.
References.
Index.
'An exciting book by three of the foremost social-scientific specialists on childhood writing in Britain today; it promises to consolidate Childhood Studies as a new field of concerted endeavour.'
Nigel Rapport, University of St Andrews
'This new book is a spring of inspiration. Theorizing Childhood addresses in a superb way the main, if not all, relevant approaches within the 'new sociology of childhood'. It demonstrates brilliantly the salience of this new field both for what it can learn from the general body of knowledge and for what it can itself contribute to modern social science...no scholar in this or neighbouring fields can afford not to read and digest it.' Jens Qvortrup, South Jutland University Centre

'The framework developed here is potentially an extremely powerful one, with enormous potential to stimulate and focus our thinking about childhood - and in particular our research' Social Work & Social Sciences Review
* The first book to engage the study of childhood with central issues of sociological theory.
* The three authors are highly respected and widely read in this area.
* The book draws together an enormous amount of international research.