Theorizing Multiculturalism: A Guide to the Current Debate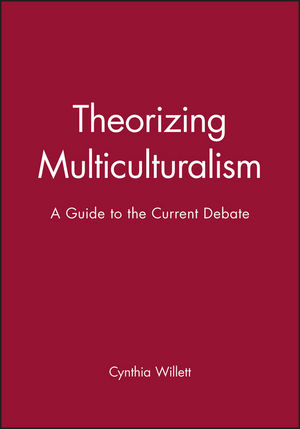 Theorizing Multiculturalism: A Guide to the Current Debate
ISBN: 978-0-631-20342-1 June 1998 Wiley-Blackwell 480 Pages
Description
This wide-ranging anthology of classic and newly-commissioned essays brings together the major theories of multiculturalism from a multiplicity of philosophical perspectives.
Table of contents
List of Contributors.
Acknowledgments.
Introduction.
I Post-Hegelian Dialectics of Recognition and Communication.
From Redistribution to Recogntion? Dilemmas of Justice in a "Post-Socialist" Age (Nancy Fraser).
Unruly Categories: A Critique of Nancy Fraser's Dual Systems Theory (Iris Marion Young).
A Rejoinder to Iris Young (Nancy Fraser).
Recognition, Value, and Equality: A Critique of Charles Taylor's and Nancy Fraser's Accounts of Multiculturalism (Lawrence Blum).
Ludic, Corporate, and Imperial Multiculturalism of the New World Order (Martin J. Beck Matustik).
II Post-Marxism and Issues of Class.
Multiculturalism: Consumerist or Transformational? (Bill Martin).
Post-Marxist Political Economy and the Culture of the Left (Donald C. Hodges).
III Continental and Analytical Feminism.
Identity, Difference, and Abjection (Kelly Oliver).
Psychological Explanations of Oppression (Ann E. Cudd).
IV Corporeal Logic and Sexuate Being.
Toward the Domain of Freedom: Interview with Drucilla Cornell by Penny Florence (Drucilla Cornell).
Morphing the Body: Irigaray and Butler on Sexual Difference (Tamsin Lorraine).
V Critical Race Theory.
Alienation and the African-American Experience (Howard McGary).
"Stuck Inside of Mobile with the Memphis Blues Again": Interculturalism and Conversation of Races (Robert Bernasconi).
VI Postcolonialism and Ethnicity.
Fanon and the Subject of Experience (Ronald A. T. Judy).
White Studies: The Intellectual Imperialism of US Higher Education (Ward Churchill).
VII Liberalism.
Moral Deference (Laurence M. Thomas).
"Multiculturalism," Citizenship, Education, and American Liberal Democracy (Lucius Outlaw, Jr.).
VIII Pragmatism.
Ceremony and Rationality in the Haudenosaunee Tradition (Scott L. Pratt).
Educational Multiculturalism, Critical Pluralism, and Deep Democracy (Judith M. Green).
Universal Human Liberation: Community and Multiculturalism (Leonard Harris).
Index
Reviews
"There is much in this volume that is valuable"
The Year's Work in Critical and Cultural Theory
(reviewer and date unknown).
"This exciting collection of key articles will be very useful for teaching and spans a more comprehensive range of topics than any other collection I've seen."

Linda Martíin Alcoff, Syracuse University.
Features


The first critical survey of the key theories of multiculturalism.


Combines classic articles, specially revised articles and newly-commissioned essays.


Distinctive philosophical /theoretical focus.


Includes an unparalled range of perspectives.


Sets the stage for a transformative vision of social change.