Theory of Addiction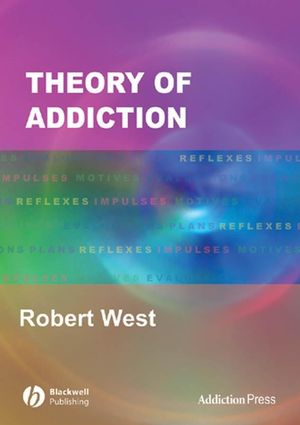 Theory of Addiction
ISBN: 978-1-118-71331-0
May 2013
224 pages
Product not available for purchase
Description
An understanding of addiction theory is vital to understanding addiction itself. Theory of Addiction takes theory development from a simple 'rational addiction model', adding elements such as compulsion, self-control and habit, to explain the 'big observations' in the field. As well as explaining and evaluating the arguments of each of the prevailing schools of thought, the book develops a new, synthetic theory of addiction that brings together the diverse elements of current models.


Designed to enable students, practitioners and researchers to establish a starting point in the labyrinthine world of addiction theory, Theory of Addiction supports abstract thinking with concrete and realistic scenarios, underlining the centrality of theoretical understanding to working with addiction.









Presents a digest of major existing theories in one volume

Develops a new synthetic theory of addiction

Recognises the diversity of the experience of addiction

Discusses factors at the level of both the individual and populations

Provides key recommendations for the development of effective interventions
1. Introduction: journey to the centre of addiction.
2. Definition, theory and observation.
3. Beginning the journey: addiction as choice.
4. Choice is not enough: the concepts of impulse and self-control.
5. Addiction, habit and instrumental learning.
6. Addiction in populations, and comprehensive theories.
7. Development of a comprehensive theory.
8. A synthetic theory of motivation.
9. A theory of addiction
'
In summary
, West has written an important book about addiction. It is written by a researcher who knows the addiction area very well. Throughout the book the reader is exposed to a vast number of useful observations, in particular related to smoking cessation, which is his main research area. The review and evaluation of existing theories...from rational choice theories to neurobiological theories is amazing in terms of pinpointing their essence and shortcomings. The theoretical aims are timely, refreshing, ambitious and above all challenging. It opens up a new way of looking at addiction and has the potential to move the field of addiction a considerable leap forward.
Thus we wholeheartedly would like to recommend the book for students as well as scholars. Read and learn!'
Nordic Studies on Alcohol and Drugs, Vol 24, 2007
'The book provides a comprehensive review of existing theories - over 30 in all - and this synthesis of theories constitutes an important contribution in and of itself...West is to be commended for his synthesis of addiction theories that span neurobiology, psychology and social science and for his insights into what remains unexplained.'
Addiction, Vol 101, Iss 7.

'Robert West's erudite, lucidly written Theory of Addiction takes the reader on an engaging tour of almost every significant conceptual system in the field … West adroitly finds gold amongst the lead, adds some previous gems of his own, and presents the field with a real treasure: an integrated, useful, thought-provoking and testable theory of addition.'
Keith Humphreys, PhD, Associate Professor of Psychiatry, Stanford University School of Medicine

'This book is a tour de force, constructing step by step a wide-ranging theory of addiction … After summarising and assessing more than 30 previous theories, West draws on elements from economics, sociology, pharmacology and biology, along with a core of material from psychology, to put together a broad and testable theory of how people move into and out of addiction, and how social forces can affect this … The book will serve as a point of reference for years to come.'
Robin Room, Professor and Director, Centre for Social Research on Alcohol and Drugs (SoRAD), Stockholm University

'This volume is a welcome attempt at a synthesis of the plethora of theories and models that abound in the field of addiction.'
Wayne Hall, Professorial Research Fellow and Director, Office of Public Policy and Ethics, Institute for Molecular Bioscience, University of Queensland, Australia


Offers the first incremental theory of addiction.


Draws out unique insights from existing addiction theories.


Allows readers to 'set up basecamp' in the subject.


Starts with the simplest explanation of addiction and only makes the theory as complicated as it needs to be.


Proposes an adjustment to the way addiction is assessed.


The author is world authority and Editor-in-Chief of the journal Addiction.