Therapy with Couples: A Behavioural-Systems Approach To Couple Relationship And Sexual Problems, 2nd Edition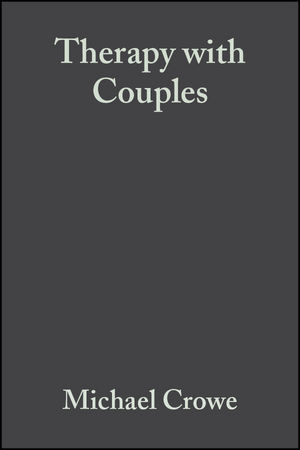 Therapy with Couples: A Behavioural-Systems Approach To Couple Relationship And Sexual Problems, 2nd Edition
ISBN: 978-0-470-68015-5
Apr 2008, Wiley-Blackwell
456 pages
Description
Since the first edition of this practical book was published in 1990, a number of important developments have taken place and have been incorporated into the new edition. There are now many kinds of "non-traditional" relationships that accompany an increasing divorce rate and the shrinking number of marriages. Co-habitation, remarriage, step-parent/step-child relationships and their implications for the extended family, their strengths and areas of tension are examined.

Accompanying these changes has been a development in therapeutic approaches and additional outcome data is now available. Rapid progress has been made in treatments, and their implications are described. In addition the therapeutic managing of separating and divorcing couples, domestic violence, and the aftermath of sexual and physical abuse are discussed.
1 Who are the Clients and What Pressures Lead them to Seek Therapy?.
2 Relationship Problems and the Goals of Therapy.
3 The Overall Sstrategy of Therapy.
4 The Process and Structure of Therapy: Beginnings and Endings.
5 Reciprocity Negotiation.
6 Communication Training.
7 Systems Thinking.
8 Structural Interventions in-session.
9 Systems Approach: Messages, Formulations, Tasks and Timetables.
10 Couple Therapy in Jealousy, Depression, Domestic Violence and other specific Problems.
11 Sexual Relationships: Disorders of Interest, Arousal and Orgasm.
12 Couple Therapy with Non-traditional Couples and the Process of Divorce.
13 Training of Terapists.
14 Summary, Reappraisal and Prospects.
Appendices.
Index.
Index of Cases.
* About 40% of marriages fail
* Marital breakdown is recognised as a major social problem
* Increasing interest in marital therapy
* Reputation of authors and success of the techniques they have pioneered
* Many new issues (gay and lesbian relationships; new therapies; advances in the treatment of sexual dysfunction, etc) are included