Tidal Hydrodynamics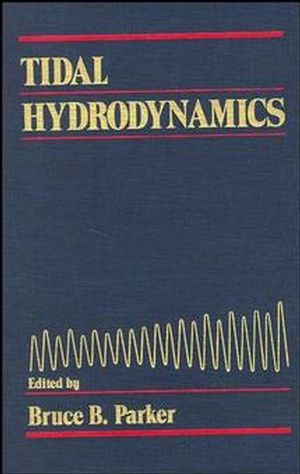 Tidal Hydrodynamics
ISBN: 978-0-471-51498-5 August 1991 912 Pages
Description
Consists of refereed papers by the world's leading authorities on tidal hydrodynamics. Its forty-four papers, including nine review papers, cover all aspects of the subject and present, for the first time in one place, state of the art treatments of recent advances including tidal detection from satellite altimetry, global tide modeling, nonlinear tidal interactions and internal tidal phenomena.
Partial table of contents:

OCEAN TIDAL PHENOMENA.

Tidal Evidence for Ocean Normal Modes (G. Platzman).

Synoptic Predictions of Tides and Currents Everywhere in the OceanWaters (J. Kuo).

TIDAL PHENOMENA ON SHELVES AND IN EMBAYMENTS.

Barotropic Tides and Tidal Residuals for the Southwest Coast ofVancouver Island (M. Foreman).

Using Tidal Stream Data to Tune a Fine-Mesh Tidal Numerical Model(K. George & E. Evans).

NONLINEAR TIDAL INTERACTIONS IN SHALLOW WATER.

Nonlinear Hydrodynamics of Shallow Tidal Inlet/Bay Systems (P.Speer, et al.).

INTERNAL TIDES AND BAROCLINIC EFFECTS.

On Dissipation of Internal Tides (P. Holloway).

Internal Asymmetry and Anharmonicity in Estuarine Flows (D.Jay).

NEW APPROACHES TO TIDAL DATA ACQUISITION.

Inverting SEASAT Altimetry for Tides in the Northeast Atlantic:Preliminary Results (P. Mazzega & F. Jourdin).

TIDAL ANALYSIS AND PREDICTION TECHNIQUES.

Superfine Resolution of Tidal Harmonic Constants (M. Amin).

Reproducibility of the Harmonic Constants (D. Harris).

TIDAL APPLICATIONS.

Military Tide Predictions in World War II (B. Zetler).

List of Reviewers.

Index.