Time, Family and Community: Perspectives on Family and Community History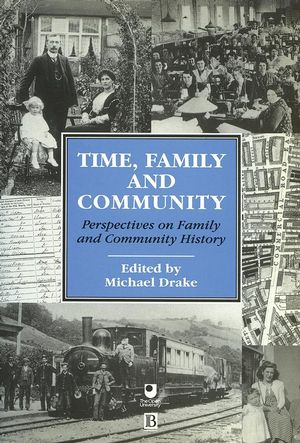 Time, Family and Community: Perspectives on Family and Community History
ISBN: 978-0-631-19237-4
Mar 1994, Wiley-Blackwell
320 pages
Description
This new reader contains a broad range of authoritative articles, including some newly commissioned pieces, and covers several key facets of family and community history.
Contributors.
Acknowledgements.
Introduction.
Part I: Approaches to the History of Family or Community:.
Recent Research on the History of the Family: Tamara K. Hareven.
Biography, Family History and the Analysis of Social Change: Brian Elliott.
Part II: The Family, Past and Present:.
What is New About the Modern Family?: Michael Anderson.
Do Families Support Each Other More or Less Than in the Past?: Janet Finch.
Theories of Family Development and the Experience of Being Brought Up: Lynn Jamieson.
Women and the Domestic Economy, 1890-1970: The Oral Evidence: Elizabeth Roberts.
Part III: Migration and Movement:.
E. G. Ravenstein and the 'Laws of Migration' : D. B. Grigg.
Historians and Immigration: Colin Holmes.
Migration and the Social History of Modern Europe: James H. Jackson, Jr and Leslie Page Moch.
Part IV: A Sense of Community:.
'Community' and the Social Geography of Victorian Cities: Richard Dennis and Stephen Daniels.
Natives and Incomers: The Symbolism of Belonging in Muker Parish, North Yorkshire: Scott K. Phillips.
Avoiding the Ghetto: Pakistani Migrants and Settlement Shifts in Manchester: Phina Werbner.
Community and Nation in the Past: Perception and Reality: Dennis Mills.
Glossary.
Recommended Reading List.
Index.
* Open University set text.
* Includes both newly commissioned pieces and classic articles in the field.
* Features further reading suggestions for each chapter and a glossary of key terms.