Topics in Stereochemistry, Volume 23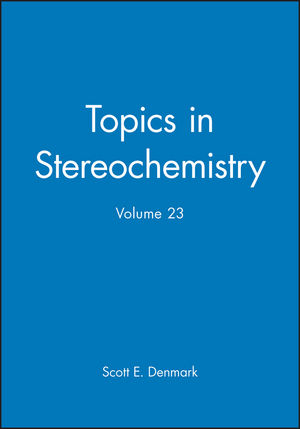 Topics in Stereochemistry, Volume 23
ISBN: 978-0-471-46147-0
Apr 2003
392 pages
Description
Topics in Stereochemistry covers the fundamental principles of physical chemistry and molecular physics while dealing with certain stereochemical aspects of organic chemistry and biochemistry.
Chirality in Fullerene Chemistry (Carlo Thilgen,
et al
.).
Transition-Metal-Templated Synthesis of Rotaxanes (María-Jesús Blanco, et al.).
Memory of Chirality: Asymmetric Induction Based on the Dynamic Chirality of Enolates (Takeo Kawabata and Kaoru Fuji).
Chiral Discrimination During Crystallization (Kazushi Kinbara and Kazuhiko Saigo).
Asymmetric Aldol Reactions Using Aldolases (Michael G. Silvestri, et al.).
Subject Index.
Cumulative Author Index, Volumes 1-23.
Cumulative Title Index, Volumes 1-23.
"...This excellent series is highly recommended to all chemists and is a requisite for all chemistry libraries." (
Journal of Medicinal Chemistry
)
"...it becomes clear that these latest two volumes maintain the high standard of previous volumes, but also that the whole series is a valuable treasure-house of knowledge. It is beyond question that these two further volumes, like the others, should be in every library." (Angewandte Chemie International Edition, Vol. 42, No 13, April 4, 2003)
"...maintains the high level of excellence that Denmark established in Volume 22...certainly belongs in the library of every college and university that teaches organic chemistry...every scientist working in one or more of the areas covered should own a personal copy and it is highly recommended as an addition to the personal library of any professor who has an opportunity to introduce one or more of these topics to students..." (Journal of the American Chemical Society, Vol. 125, No. 28)