Topley and Wilson's Microbiology and Microbial Infections, 2 Volume Set: Virology, 10th Edition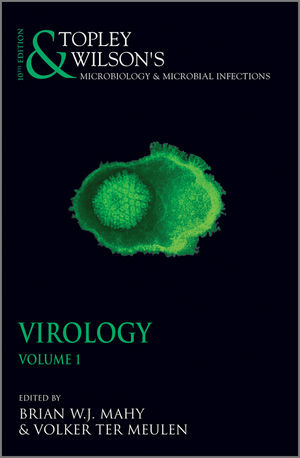 Topley and Wilson's Microbiology and Microbial Infections, 2 Volume Set: Virology, 10th Edition
ISBN: 978-0-470-66027-0
Jun 2007
608 pages
Product not available for purchase
Description
Edited by Brian W. J. Mahy and Volker ter Meulen.

Now presented in two volumes, Virology has been thoroughly revised and updated for the tenth edition to include all newly identified viruses and emerging viral infections in addition to providing an authoritative reference to established pathogens.

The two volumes present comprehensive coverage of viruses and viral infections, including both their general and specific characteristics, and also cover the basic sciences, the classification, identification, epidemiology, pathogenesis, immunology and control of virus infections. The authors have provided consistently detailed reviews of pathogenic viruses, the infections arising from them and the principles of diagnosis and control, and provide clear exposition of the implications of molecular techniques for the categorization and classification of viruses.

The breadth of coverage makes Virology essential for all who need a detailed and authoritative yet easily accessible reference text on viruses and the diseases they cause: infectious disease specialists, pathologists, virologists, public health scientists, and all those involved in viral research.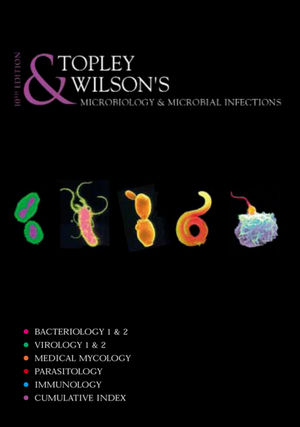 This item: Topley and Wilson's Microbiology and Microbial Infections, 2 Volume Set: Virology, 10th Edition
Topley and Wilson's Microbiology and Microbial Infections, 2 Volume Set: Bacteriology, 10th Edition
Topley and Wilson's Microbiology and Microbial Infections, Cumulative Index, 10th Edition
Topley and Wilson's Microbiology and Microbial Infections, 2 Volume Set: Virology, 10th Edition
Topley and Wilson's Microbiology and Microbial Infections: Medical Mycology, 10th Edition
Topley and Wilson's Microbiology and Microbial Infections: Immunology, 10th Edition
Topley and Wilson's Microbiology and Microbial Infections: Parasitology, 10th Edition
Purchased Together:$2,915.00