Topley and Wilson's Microbiology and Microbial Infections: Medical Mycology, 10th Edition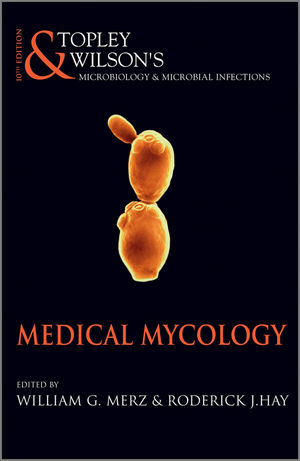 Topley and Wilson's Microbiology and Microbial Infections: Medical Mycology, 10th Edition
ISBN: 978-0-470-66029-4
Jun 2007
608 pages
Product not available for purchase
Description
Edited by William G. Merz and Roderick J. Hay

Increased interest from academic, industrial, and government scientists in the pathogenic molds and yeasts has stimulated research that has resulted in a significant expansion of our knowledge of the biology, molecular genetics, clinical expression, diagnosis, and management of fungal diseases. Medical Mycology has therefore been thoroughly revised and updated for this edition to include coverage of all newly identified and emerging fungal pathogens or fungal infections, innovative research, and the development of applications of new technology in the field.

Medical Mycology provides comprehensive coverage of the pathogenic fungi and the diseases they cause. The volume covers the history, the biologic and molecular taxonomy of the fungal pathogens, diagnostic techniques, and integration of newer antifungal agents and strategies for the management of fungal pathogens, followed by detailed reviews of the etiological agents grouped by the principle sites that they target and the host response they elicit.

Medical Mycology is an important resource for all members of the medical mycology community and associated disciplines, including research scientists, clinical laboratory scientists, infectious disease specialists and other clinicians, and epidemiologists. It is also be a powerful resource and inspiration for students interested in studying the relationship between the fungi and their hosts, leading to the diverse infections that they cause.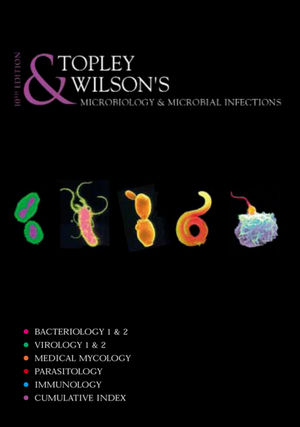 This item: Topley and Wilson's Microbiology and Microbial Infections: Medical Mycology, 10th Edition
Topley and Wilson's Microbiology and Microbial Infections, 2 Volume Set: Bacteriology, 10th Edition
Topley and Wilson's Microbiology and Microbial Infections, Cumulative Index, 10th Edition
Topley and Wilson's Microbiology and Microbial Infections, 2 Volume Set: Virology, 10th Edition
Topley and Wilson's Microbiology and Microbial Infections: Medical Mycology, 10th Edition
Topley and Wilson's Microbiology and Microbial Infections: Immunology, 10th Edition
Topley and Wilson's Microbiology and Microbial Infections: Parasitology, 10th Edition
Purchased Together:$2,915.00