Topley and Wilson's Microbiology and Microbial Infections: Parasitology, 10th Edition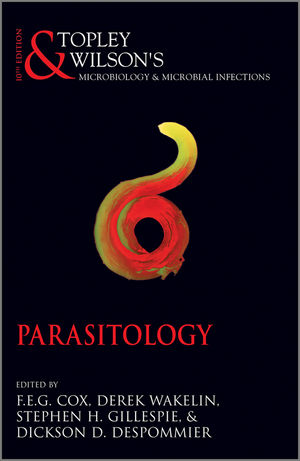 Topley and Wilson's Microbiology and Microbial Infections: Parasitology, 10th Edition
ISBN: 978-0-470-66031-7
Jun 2007
608 pages
Product not available for purchase
Description
Edited by F.E.G. Cox, Derek Wakelin, Stephen H. Gillespie and Dickson D. Despommier.

Parasitic infections present a major challenge to the health and well being of several billions of people across the world. Political unrest, natural disasters, the migrations of huge populations and the spread of HIV infections have added to already serious problems by increasing global parasite burdens. Increasingly it is becoming clear that interactions between parasites and other infectious agents can aggravate disease. Against this backdrop, progress is being made in the containment of many parasitic infections and there is optimism that some of the diseases that have plagued humans for centuries may be eradicated. Hopes for the future revolve around the application of modern molecular, genetic and immunological science, linked to the systematic use of evidence-based control methods.

All these themes and more run through the chapters in this volume. Parasitology has been thoroughly revised and updated for the tenth edition of Topley & Wilson's Microbiology and Microbial Infections to include all newly identified parasites and emerging diseases. Through discussion of the general aspects of parasitology and detailed reviews of specific organisms (grouped under protozoa and helminths) the volume provides an authoritative survey of current knowledge of parasitic organisms and the human diseases to which they give rise, what their effects are and ways in which they can be controlled, not only now, but also in the future. The comprehensive coverage includes the basic science that underlies disease transmission and progression, the classification and identification of the organisms concerned, and the epidemiology and treatment of the diseases caused.

Parasitology is an invaluable companion for infectious disease specialists, pathologists, parasitologists and all others working in this increasingly important field.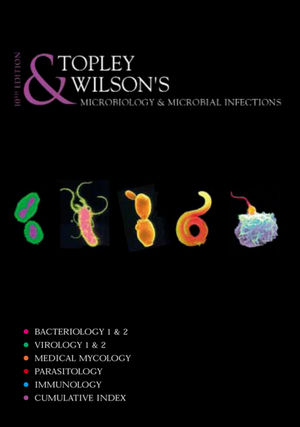 This item: Topley and Wilson's Microbiology and Microbial Infections: Parasitology, 10th Edition
Topley and Wilson's Microbiology and Microbial Infections, 2 Volume Set: Bacteriology, 10th Edition
Topley and Wilson's Microbiology and Microbial Infections, Cumulative Index, 10th Edition
Topley and Wilson's Microbiology and Microbial Infections, 2 Volume Set: Virology, 10th Edition
Topley and Wilson's Microbiology and Microbial Infections: Medical Mycology, 10th Edition
Topley and Wilson's Microbiology and Microbial Infections: Immunology, 10th Edition
Topley and Wilson's Microbiology and Microbial Infections: Parasitology, 10th Edition
Purchased Together:$2,915.00