Tourism Research ebook, 2nd Edition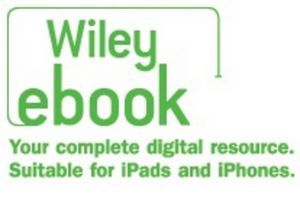 Tourism Research ebook, 2nd Edition
ISBN: 978-0-730-30014-4
Feb 2011
470 pages
Product not available for purchase
Description
Wiley Desktop Edition - your complete ELECTRONIC study resource!
PLEASE NOTE: This product is digital. There are no refunds available for purchase of Desktop Editions. If you're not sure a Desktop Edition is what you're looking for, check out all the great features yourself in this DEMONSTRATION.
Download the full text to your computer!
Use the search function to locate key concepts!
Create your own colour-coded highlights as you revise!
Make notes for revision and share them with your friends!
To purchase this Wiley Desktop Edition click on the 'Buy' button above. You will receive your registration code via email.
To make the most of this product's interactive features you should download it to your own personal computer or laptop as follows:
Go to www.vitalsource.com/download
Download the Bookshelf application to your personal computer or laptop
Follow the instructions on the website to register and redeem your registration code
This will download the Wiley Desktop Edition
For technical support please visit www.vitalsource.com/index/support or email mailto:bookshelf.support@ingramdigital.com
ABOUT THIS BOOK
Students studying tourism are required to undertake a study in research techniques and methodologies as part of their tourism degree. Major aims of this new edition are to encourage students to think about the importance of research in tourism appreciating the role that it plays in the tourism industry as well as to familiarise students with the wide diversity of research strategies available to them.
Tourism Research, second edition, introduces the concept of qualitative, quantitative and mixed methods research methodologies associated with tourism. It also considers indigenous and cross-cultural methodologies. The relationship of tourism research, its underpinnings, sources and methods, with the implications for tourism development, planning and management are clearly established and discussed. The text is focused on the tourism sector rather than the leisure and recreation sector. The role of researchers as professionals, as well as usage and impacts of research are incorporated throughout the text to ensure students appreciate the diversity of research in the tourism industry as well as the consequences of research decision-making processes. This revised edition continues to provide a balanced discussion between qualitative and quantitative methodologies and their associated theoretical underpinnings.
1. The role of research in tourism
2. Theoretical paradigms underpinning tourism research
3. Data and empirical material sources for tourism research
4. The ethics of tourism research
5. Methodological considerations for tourism research
6. Qualitative methods and tourism research
7. Qualitative methods of empirical material interpretation/(re)construction
8. Quantitative methods and tourism research
9. Quantitative methods of data analysis
10. Tourism research proposals and reports
11. Conference presentations, posters and articles
12. The future of tourism research
Extended discussion on research paradigms including axiological (morals, values and ethics) perspectives.
Consideration of indigenous and cross-cultural methodologies.
New inclusions on positionality and voice, crystallization.
Further consideration of computer-assisted and mobile communication technologies in research processes.
Incorporation of international examples to demonstrate application of theory into practice.
An updated review of various genres for presenting research outcomes (report writing, posters, article writing and oral presentations).
A step by step approach to conducting research.
Extended case studies illustrate procedures of research preparation, execution and reporting.
'Industry Insights' vignettes illustrate the relevance of research in the tourism industry
Three in depth case studies develop student understanding of qualitative and quantitative methodologies as well as cross-research research.