Trading and Investing in Bond Options: Risk Management, Arbitrage, and Value Investing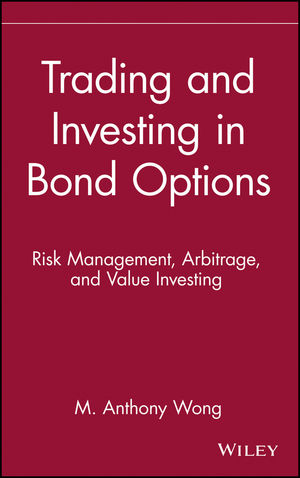 Trading and Investing in Bond Options: Risk Management, Arbitrage, and Value Investing
ISBN: 978-0-471-52560-8 January 1991 262 Pages
Description
To become successful in the bond options market, it is important for professionals to gain a basic, yet thorough understanding of how options are priced, traded, and used in interest-rate risk and fixed-income portfolio management. Provides practical answers to questions that new participants will ask as they become more sophisticated in the bond option market. It describes the U.S. government bond options markets and discusses how options pricing and computer technologies are used in market-making, strategic trading, and value investing. After introducing standard options terminology, it provides background data on U.S. Treasury bonds, bond options pricing models, advanced pricing models, the fundamentals of bond options dealing, strategies driven by interest rate forecasts, the most widely used structured portfolio strategies involving options, and more.
Table of contents
The Bond Option Market.

Pricing Models for Bond Options.

Advanced Pricing Models for Bond Options.

Model Selection, Evaluation, and Parameter Estimation.

Dealing in Bond Options.

A Computerized Options Trading and Risk Management System forDealers.

Relative-Value Trading in Bond Options.

Strategies Driven by Estimated Forthcoming Volatility.

Strategies Driven by Interest Rate Forecasts.

Portfolio Strategies Involving Options.

Appendix.

Index.