Traditional Chinese Medicines: Molecular Structures, Natural Sources and Applications, 2nd Edition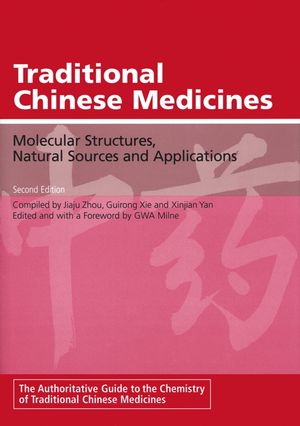 Traditional Chinese Medicines: Molecular Structures, Natural Sources and Applications, 2nd Edition
ISBN: 978-0-566-08427-0
Feb 2003
1423 pages
Product not available for purchase
Description
In laboratories around the world the active principles in traditional herbal medicines are being isolated and characterized. A systematic effort at the Chinese Academy of Sciences is underway to identify the structure-activity relationships that result from the link between chemistry and medicine that is permitted by this data. This book, which provides the only systematic English-language description of the chemical structures and pharmacological effects of compounds active in traditional Chinese medicines (TCMs), is now in its second edition. The new edition provides English-language monographs on over 9000 chemicals isolated from nearly 4000 natural sources used in Chinese medicine and features the addition of in-depth bioactivity data for many of the compounds. Effects and indications of the medicines are included. Extensive indexing permits cross-referencing among English, Chinese and Latin names for natural medicinal sources, effects and indications, and the chemical components of the medicines.

The second edition of Traditional Chinese Medicines includes 2300 new compounds, 2400 additional plant sources, more CAS Registry Numbers, and more pharmacological data. The structure of the book has been extensively reorganised to make cross referencing the data much simpler. This new edition is therefore a substantial improvement on the first edition of this important reference on the structural chemistry of traditional Chinese medicines.
Foreword.
Acknowledgements.
Introduction.
How to Use This Book.
Abbreviations and Symbols.
Part I: Chemical Compounds.
Chemical Compounds in Traditional Chinese medicines.
References for Part I.
Part II: Traditional Chinese Medicines.
Natural Sources, Effects and Indications of Traditional Chinese Medicines.
Other Natural Sources with Biologically Active Components.
References for Part II.
Part III: Indexes.
Latin Name Index.
English Name Index.
TCM Effects Index.
TCM Indications Index.
Chemical Bioactivity Index.
Molecular Formula Index.