Transmission Electron Energy Loss Spectrometry in Materials Science and the EELS Atlas, 2nd Edition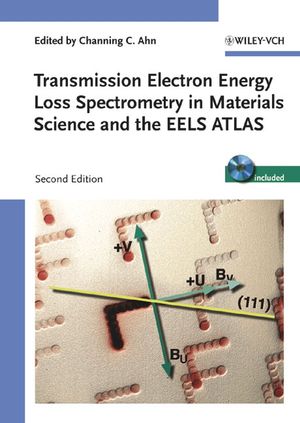 Transmission Electron Energy Loss Spectrometry in Materials Science and the EELS Atlas, 2nd Edition
ISBN: 978-3-527-60477-7
Mar 2006
472 pages
Description
This book/CD package provides a reference on electron energy loss spectrometry (EELS) with the transmission electron microscope, an established technique for chemical and structural analysis of thin specimens in a transmission electron microscope. Describing the issues of instrumentation, data acquisition, and data analysis, the authors apply this technique to several classes of materials, namely ceramics, metals, polymers, minerals, semiconductors, and magnetic materials. The accompanying CD-ROM consists of a compendium of experimental spectra.
Preface to the Second Edition.
Preface to the First Edition.
Contributors.

1. Introduction (B. Fultz).

2. Experimental Techniques and Instrumentation (R. F. Egerton).

3. EELS Quantitative Analysis (R. D. Leapman).

4. Energy Loss Fine Structure (P. Rez).

5. Energy Filtered Diffraction (L. Reimer).

6. EFTEM Elemental Mapping in Materials Science (F. Hofer and P. Warbichler).

7. Probing Materials Chemistry Using ELNES (R. Brydson, H. Sauer and W. Engel).

8. Application of EELS to Ceramic and Catalysts (J. Bentley and J. Graetz).

9. EELS Analysis of the Electronic Structure and Microstructure of Metals (J. K. Okamoto, D. H. Pearson, A. Hightower, C. C. Ahn and B. Fultz).

10. Electron Energy Loss Studies in Semiconductors (P. E. Batson).

11. Electron Energy Loss Spectroscopy of Magnetic Materials (J. Dooley).

12. Electron Energy Loss Spectroscopy of Polymers (M. Libera and M. M. Disko).

Index.

"…will be an instant best-seller ni the energy loss community…" (Ultramicroscopy, Vol. 104, 2005)