Trauma and Critical Care Surgery at a Glance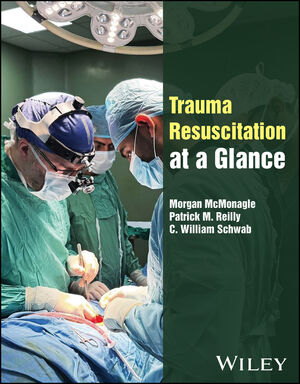 Trauma and Critical Care Surgery at a Glance
ISBN: 978-1-119-29076-6
Oct 2018
176 pages
Product not available for purchase
Description
Trauma and Critical Care Surgery at a Glance provides a concise, visually-orientated, guide to trauma and critical care surgery that is perfect for both study and revision. This brand new title not only offers a broad overview of this unique but challenging aspect of surgery, but covers each topic in enough detail to allow the reader to understand the key principles of the subject from the time of injury until discharge from hospital. Highly illustrated throughout, it provides the descriptions, advice and decision-making skills necessary to ensure safe practice in the care of the severely injured patient, in addition to the operative approach to haemorrhage control and organ injury management.
Comprehensive in its coverage, with clear and concise chapters, it includes:
Trauma care and resuscitation
Pre-hospital care
Damage control surgery
The exsanguinating patient
Trauma thoracotomy
Ballistics
Care of special groups
Organ-specific injury
Neurosurgical trauma
Surgical critical care
Trauma and Critical Care Surgery at a Glance is the perfect companion for medical students, doctors in training, surgical residents, emergency medicine doctors, emergency and trauma nurses, and emergency medicine technicians. It also serves as a good overview of the whole scope of trauma management for more experienced doctors at consultant level providing acute and emergency surgical care.