Treasury Operations and the Foreign Exchange Challenge: A Guide to Risk Management Strategies for the New World Markets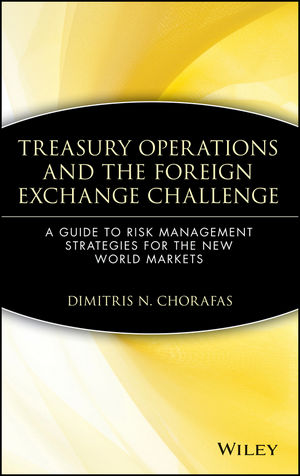 Treasury Operations and the Foreign Exchange Challenge: A Guide to Risk Management Strategies for the New World Markets
ISBN: 978-0-471-54393-0 March 1992 304 Pages
Description
Presents a complete introduction to modern exchange markets and what to know in order to operate them effectively using trading systems, computer-based models and other analytical tools. Contains an in-depth explanation of the emerging structure of new international financial markets including insights into current electronic and global markets.
Table of contents
The New World of Treasury Functions.

The Treasurer's Responsibility for Risk Management.

Problems in Risk Control: How the Japanese Face theChallenge.

Transacting Foreign Exchange Deals.

Foreign Exchange Operations.

Swaps, Hedging, Bond Dealing, and Currency Management.

Dealing in Currencies.

West European Currency, Political Union, and the FinancialInfrastructure.

The ECU, the German Mark, and the Dollar.

Economic Planning and the East European Transformation.

Commodities and Futures Trading.

Dealing in Options.

Arbitrage, Spread Management, and Gap Analysis.

A Financial Advisor System Project.

Looking Forward: Treasury Operations in the Year 2000.

Index.