Treatise on Analytical Chemistry, Part 1 Volume 13, 2nd Edition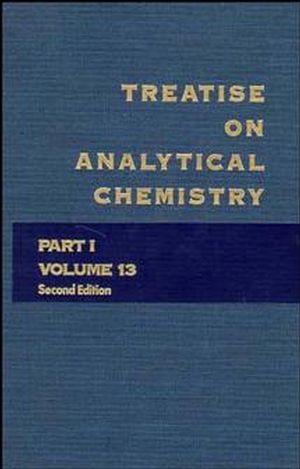 Treatise on Analytical Chemistry, Part 1 Volume 13, 2nd Edition
ISBN: 978-0-471-80647-9 March 1993 432 Pages
Description
A complete handbook for analytical chemists which has been designed to stimulate fundamental research. The contributors cover aspects of both classical and modern analytical chemistry, as well as the scientific and instrumental fundamentals of analytical methods.
Table of contents
Application of Thermal Analysis to Kinetic Evaluation of ThermalDecomposition (D. Dollimore & M. Reading).

Thermometric Titrations and Enthalpimetric Analysis (J. Jordan& J. Stahl).

Thermogravimetry (J. Dunn & J. Sharp).

The Application of Thermodilatometry to the Study of Ceramics (M.Ish-Shalom).

Pyrolysis Techniques (W. Irwin).

Application of Thermal Analysis to Problems in Cement Chemistry (J.Bhatty).

Subject Index for Volume 13.