Treatment Approaches for Alcohol and Drug Dependence: An Introductory Guide, 2nd Edition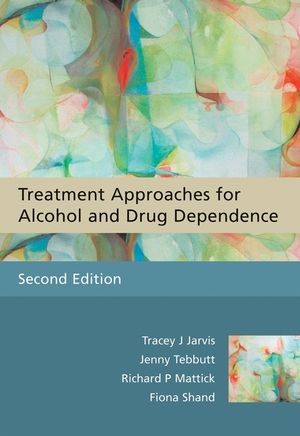 Treatment Approaches for Alcohol and Drug Dependence: An Introductory Guide, 2nd Edition
ISBN: 978-0-470-71337-2
Dec 2009
344 pages
Description
The first edition of this book was based upon the recommendations of the Quality Assurance in the Treatment of Drug Dependence Project, and provided a step-by-step-guide for therapists working with clients with alcohol or other drug dependency or misuse. Since publication in 1995 it has become well known for its easy-to-read style and wealth of practical resource materials. However, the evidence in the field has moved forward in the last eight years, creating a need for an updated edition. Retaining the trademark easy-to-use, up-to-date style, the Second Edition offers new chapters on pharmacotherapies, case management, young people, and dual diagnosis. Other chapters have been updated to reflect the latest research findings and current practice, and the practice sheets and client handouts are made available online for downloading and customization by therapists.
About the Authors.
Practice Sheets and Client Handouts.
Foreword by Nick Heather.
How to Read this Book.
Acknowledgements.
PART I: LAYING THE FOUNDATIONS.
1. General Counselling Skills.
2. Assessment.
3. Motivational Interviewing.
4. Goal Setting.
PART II: STRATEGIES FOR ACTION.
5. Brief and Early Interventions.
6. Problem-solving Skills.
7. Drink and Drug Refusal Skills.
8. Assertiveness Skills.
9. Communication Skills.
10. Cognitive Therapy.
11. Relaxation Training.
12. Behavioural Self-management.
13. Involving Concerned Others.
14. Pharmacotherapies.
PART III: MAINTAINING CHANGE.
15. Self-help Groups.
16. Relapse Prevention Training.
17. Extended Care.
PART IV: SPECIAL GROUPS AND MANAGEMENT ISSUES.
18. Case Management.
19. Working with Young People.
20. Dual Diagnosis.
PART V: DESIGNING AN INTERVENTION.
21. Putting It All Together.
22. Vignettes.
Index.