Trend Trading: Timing Market Tides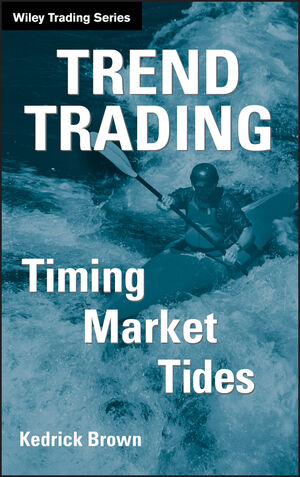 Trend Trading: Timing Market Tides
ISBN: 978-0-470-05415-4
Nov 2006
219 pages
Description
Written in a straightforward and accessible style, Trend Trading teaches you how to trade equity trends with sound money management discipline, from the individual stock level to the whole portfolio level. Tailored to investors who want to use elements of trend following strategies in their equity portfolios, Trend Trading presents unique investment tools and advanced technical analysis methods in simple, commonsense terms.
Preface.
Acknowledgments.
PART I TREND TRADING PSYCHOLOGY.
Chapter 1. Elements of an Edge.
Chapter 2. What Can an Equity Trader Learn from a Futures Trend Follower?
Chapter 3. Equity Trend Following in Action.
PART II TREND TRADING TACTICS.
Chapter 4. Three-Dimensional Technical Analysis.
Chapter 5. Structuring a Trend Trade.
Chapter 6. Structuring a Trend Trading Portfolio.
Chapter 7. Out of the Box: Further Possibilities.
Epilogue.
Appendix: Trend Trading Worksheets and Checklists.
Notes.
Bibliography.
Recommended Reading.
Additional Resources.
Index.